Yes — Airstream builds Class B camper vans. We start with a Mercedes-Benz® Sprinter Van or RAM ProMaster®Class B camper van, choose the best safety and performance features, and outfit the cabin for ultimate travel and camping adventures.
Explore the Touring Coach Product Lineup >
Get the Touring Coach Shopping Guide to view of all our current models >
What's a Touring Coach?
Airstream names the motorhome (van, camper van, Class B RV / Type B, and B+) segment of our product lineup a "Touring Coach". Our touring coaches are built with unmatched quality, standout design, and attention to detail.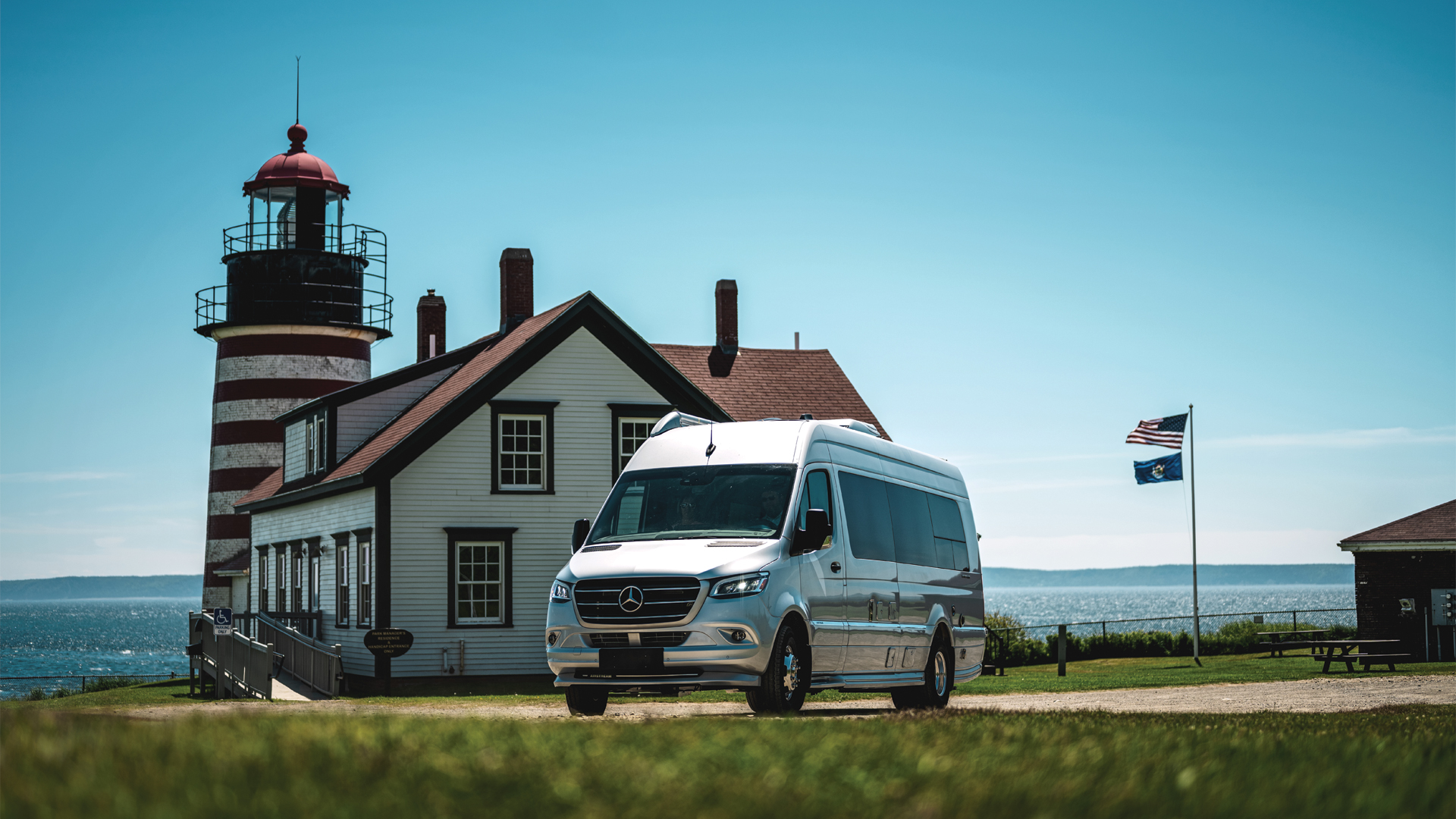 History
Though Airstream had experimented with motorhomes in the past, the launch of the Interstate Touring Coach in 2004 was the beginning of a truly inspired collaboration with Mercedes-Benz®. The Class B RVs were built on Sprinter van chassis with capacity to seat several people, yet still feel like a motorhome with a full kitchen and bath. Those first Interstate coaches were the basis for today's touring coach lineup. Read more about Airstream history here >