House batteries (onboard) are the batteries that supply 12 volt DC power when the RV is not connected to shore power. There
What Battery Does Airstream Recommend for a Travel Trailer?
Airstream recommends Battle Born 100Ah 12V GC2 LiFePO4 Deep Cycle Batteries.
14.2 – 14.6 for Charging Voltage
13.6 or lower for float voltage
10 year wartanty
Weight = 31 lbs.
Product Dimensions: 10.31 × 7.28 × 11.02 in (LxWxH)
These batteries are compatible with all Airstream travel trailer battery installation locations.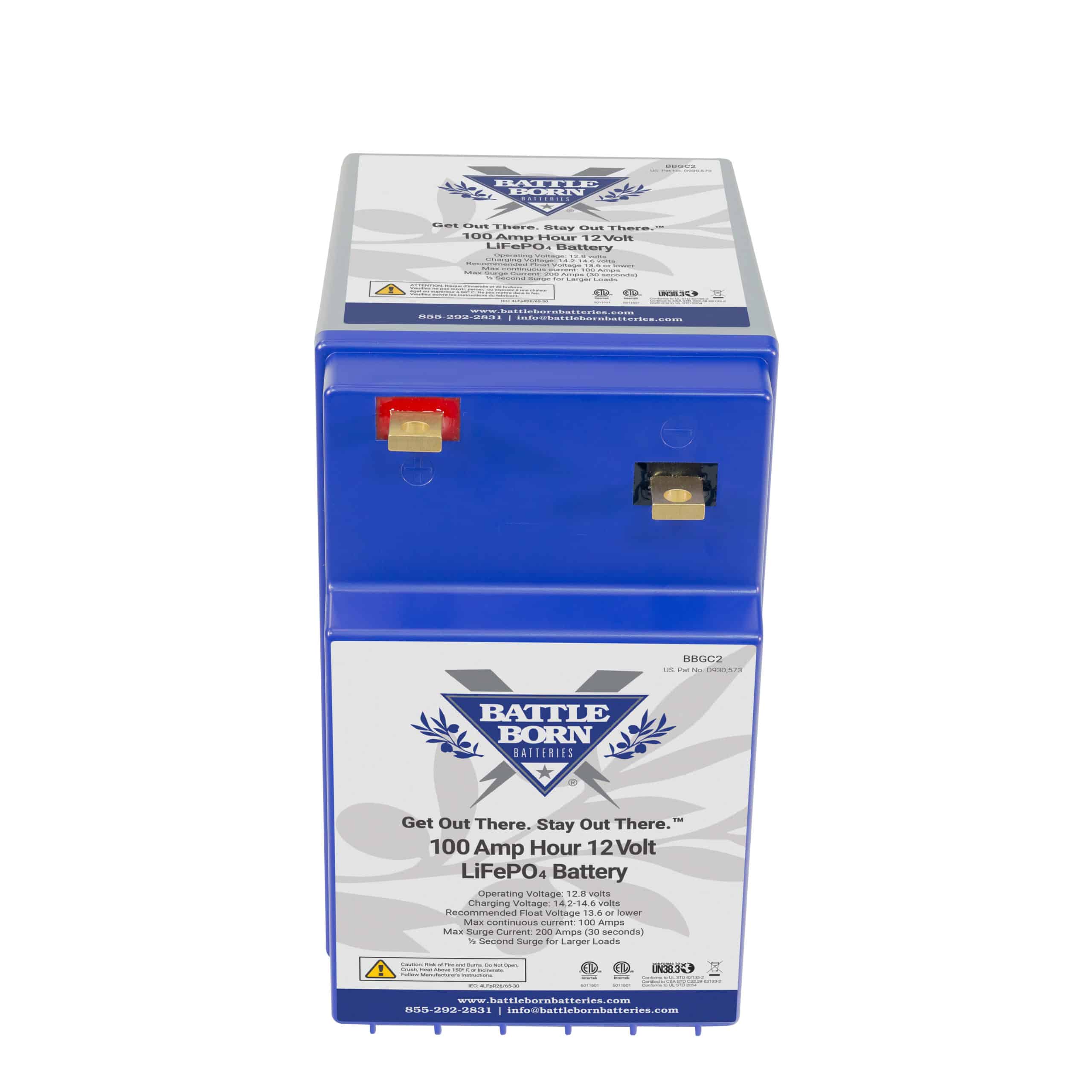 Model Year 2023 Update
New for model year 2023 is the option for customers to choose their own house batteries at the dealership upon delivery.
Note: The Classic and Pottery Barn Special Edition model come standard with lithium batteries). The REI Co-op Special Edition Basecamp includes lithium batteries with the upgraded solar package.
Battery Flexibility
This update provides flexibility which enables each Airstreamer to choose the best battery chemistry for their specific need. Planning to stay at campgrounds that offer shore power? Lead acid or AGM batteries will be perfect. Looking to venture away from the grid and need more battery capacity? High-performance deep cycle lithium-ion batteries are your go-to. With this update, we've upgraded to a multi-stage auto-detecting power converter, making it seamless to drop-in different batteries (by chemistry) and doesn't require any physical changes for the power system to adjust.
This customer-centric update is another example of collective feedback from customers and dealers alike. The battery flexibility is favorable, but knowing that fresh batteries that haven't started their warranty yet is something we're pleased to offer customers. While no longer included as part of the previously labeled solar package, your authorized dealer will work with you to determine the battery solution that works best for your adventures.
For the Classic and Pottery Barn Special Edition models, a 200Ah battery bank (2 - 100Ah lithium batteries) is still included from the Airstream factory.