There's nothing like firing up the grill at the campsite after a long day of adventuring. But many portable gas grills require either bringing along bulky fuel canisters or purchasing additional converters that work with your RV's onboard propane system.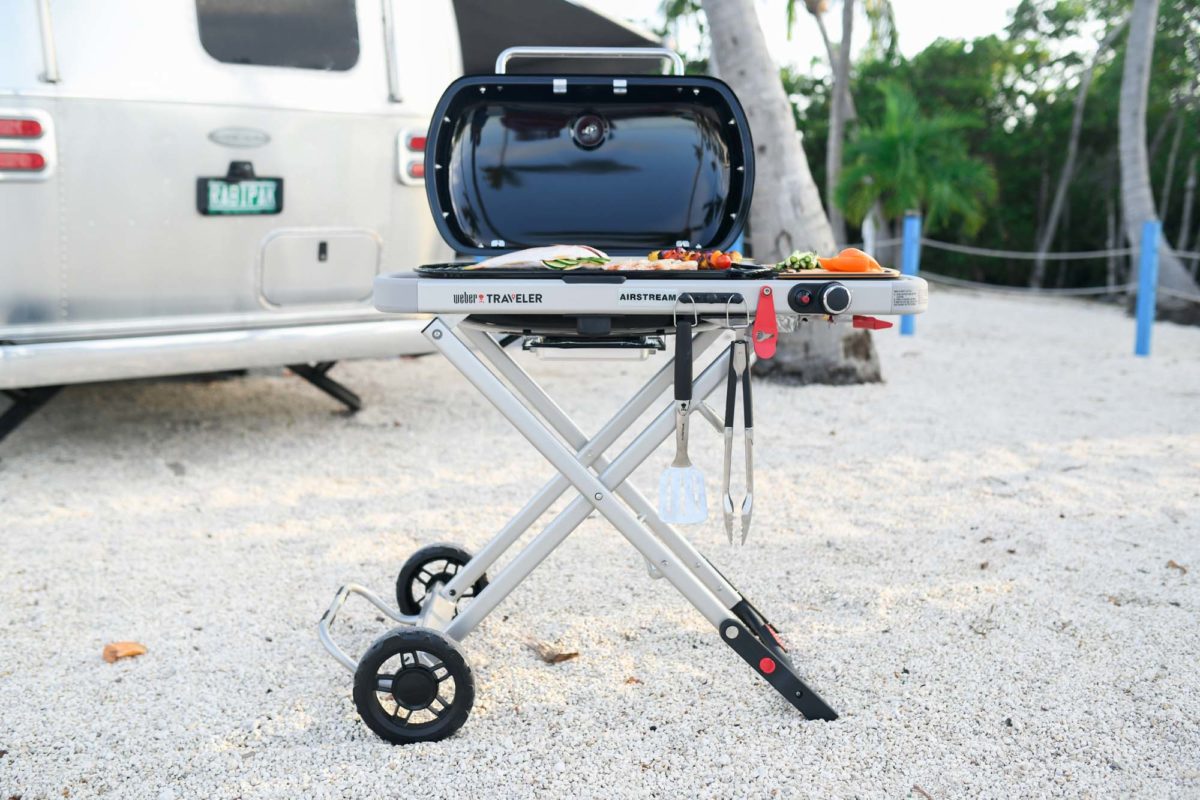 Buy Now from Airstream Supply Company >
Using the Low-pressure liquid propane (LP) port on an Airstream with a Weber Grill
That's why Airstream partnered with Weber® – the leader in outdoor grilling since the 1950s – on a portable gas grill that's ready out of the box to hook up to an Airstream's external liquid propane (LP) port. Located conveniently at the front of Airstream travel trailers or in the LP access compartment of touring coaches, the external LP port lets you take advantage of your onboard propane system while you sear perfect steaks, grill great vegetables, and serve up incredible campsite burgers.
Note: This port is designed for low-pressure appliances and should not be used for anything else.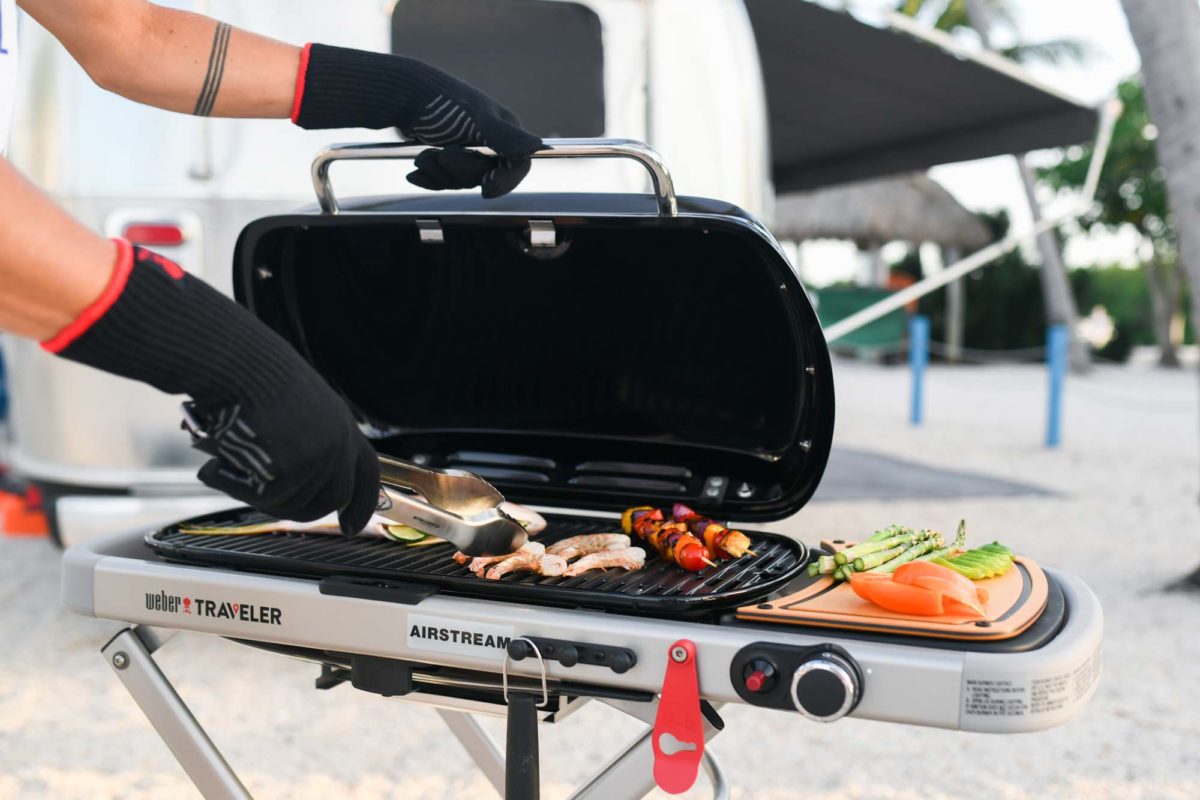 How is the Airstream Weber Traveler® Portable Gas Grill different?
An Airstream's onboard LP system fuels several gas-powered appliances, including (depending on the model) the furnace, water heater, and cooktop. These appliances require the LP to be delivered at a low pressure, while gas grills require a higher pressure to achieve the heat necessary for cooking. As such, standard portable gas grills need additional accessories to convert the low-flow LP from the Airstream's onboard system into a high-pressure flow. Otherwise, travelers need to bring along external LP canisters that take up space and produce more waste.
Where can I get the gas grill that is compatible with my Airstream?
Available at our official store, Airstream Supply Company, the Airstream Weber Traveler® Portable Gas Grill eliminates the need for additional components or extra fuel canisters. Built into the grill is an LP pressure converter that creates the perfect flow of gas to the grill. The Airstream Weber Traveler is ready out of the box to get grilling, and it's the perfect way to wow your dinner guests with a grilled meal at the campsite. Simply run the included hose from the external LP port to the grill and you're ready to go. The Airstream Weber Traveler also comes with a handy built-in stand, and its super-slim profile makes it easy to transport.
From incredible camp furniture, shatterproof dishware, camping gear, and more, shop our official store, Airstream Supply Company >