Whether you want to keep your silver bullet safe and secure in storage or leave it behind in the campsite with confidence, heading these anti-theft tips will give you the confidence to venture forth knowing your beautiful silver bullet will be safe and sound wherever you set yourself down.
Where should I safely store my Airstream?
Many Airstreamers store their travel trailer in storage facilities when not in use. If you choose this option, be sure to choose a storage location that has strong security measures in place, such as perimeter fencing, intrusion alarms, gate and unit access control, lighting and motion sensors, cameras, security guards, and facility maintenance.
How can I deter thieves from stealing my Airstream?
Practice Good Lock Up Habits
One of the easiest things you can do to deter someone from stealing your Airstream or breaking and entering your travel trailer is to lock all doors, windows, close the blinds, and leave on a light. Doing these simple things when you step away will deter a lazy thief.
Install an Anti-Theft Lock Kit
Developed in conjunction with the Airstream Service Department, our custom Airstream Anti-Theft Lock Kit includes three different locks for deterring theft both while your travel trailer is hitched or unhitched from your tow vehicles. All three locks are keyed-alike and fit snuggly in a custom carrying case embossed with the Airstream logo.
Deadbolt Trailer Coupler Lock
Purchase an anti-theft lock kit on Airstream Supply Company >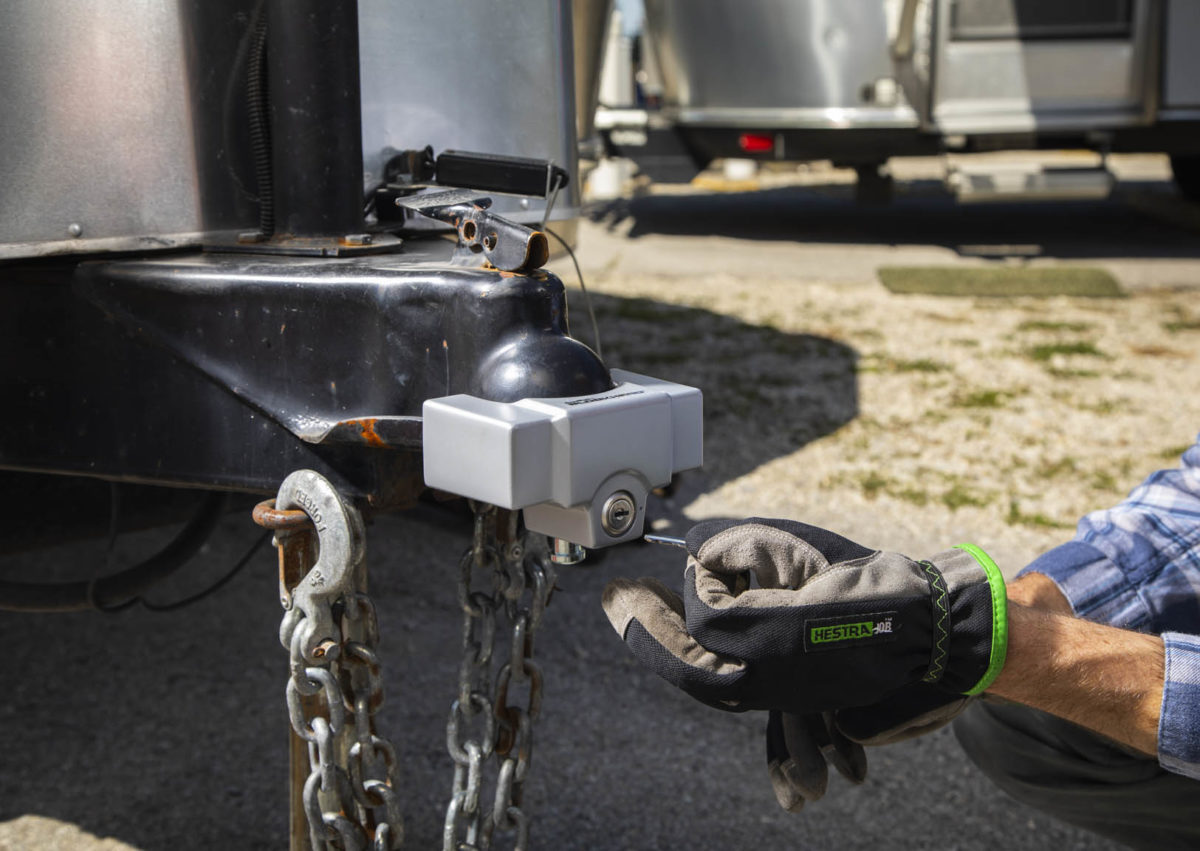 Deadbolt Trailer Coupler Latch Locks
Keep your Silver Bullet secure when hooked to your tow vehicle with this coupler latch lock. Designed to prevent theft, this lock slides through the opening on the trigger latch and prevents the removal of the trailer from your tow vehicle.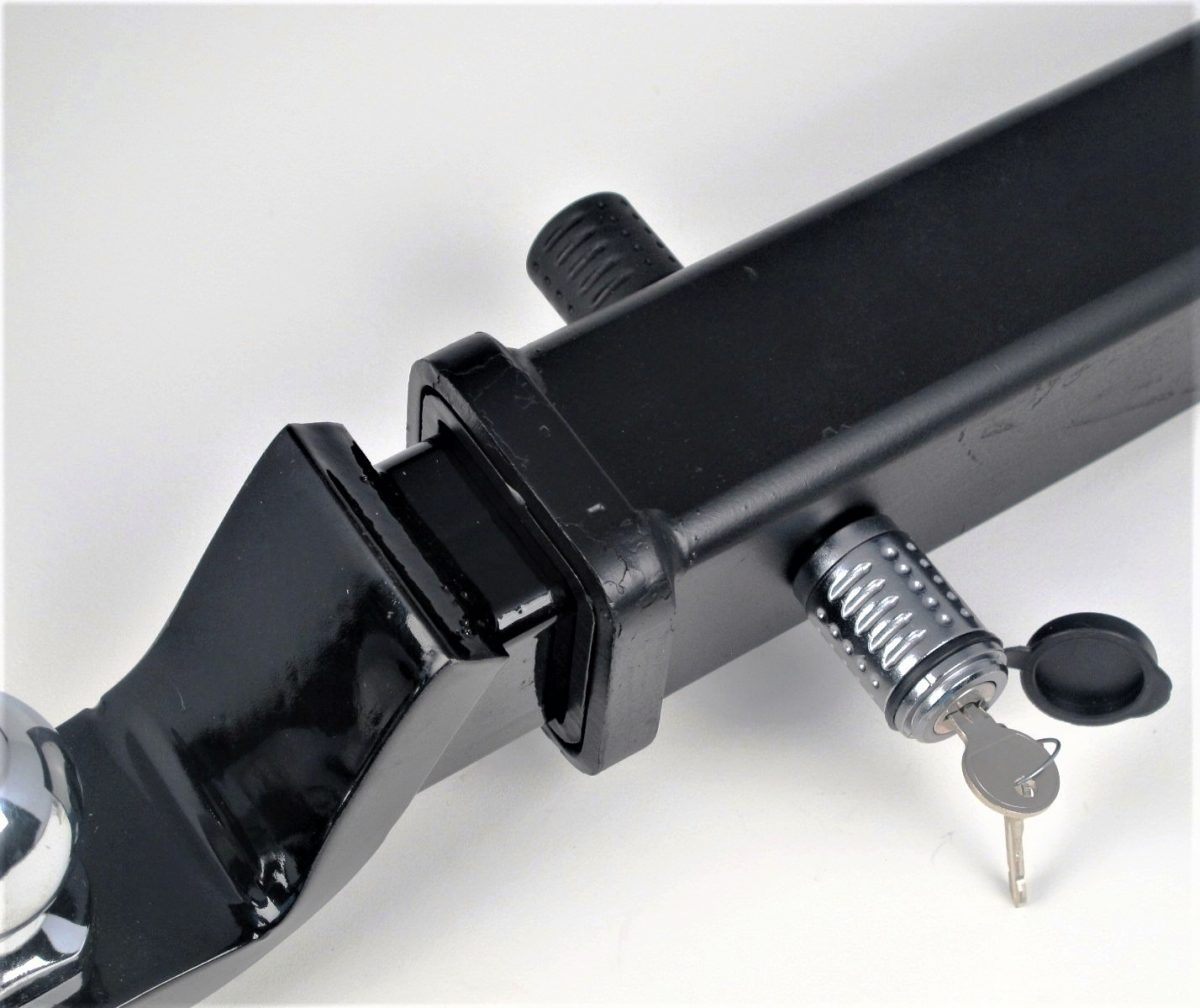 Deadbolt Trailer Coupler Latch Locks
Pre-2020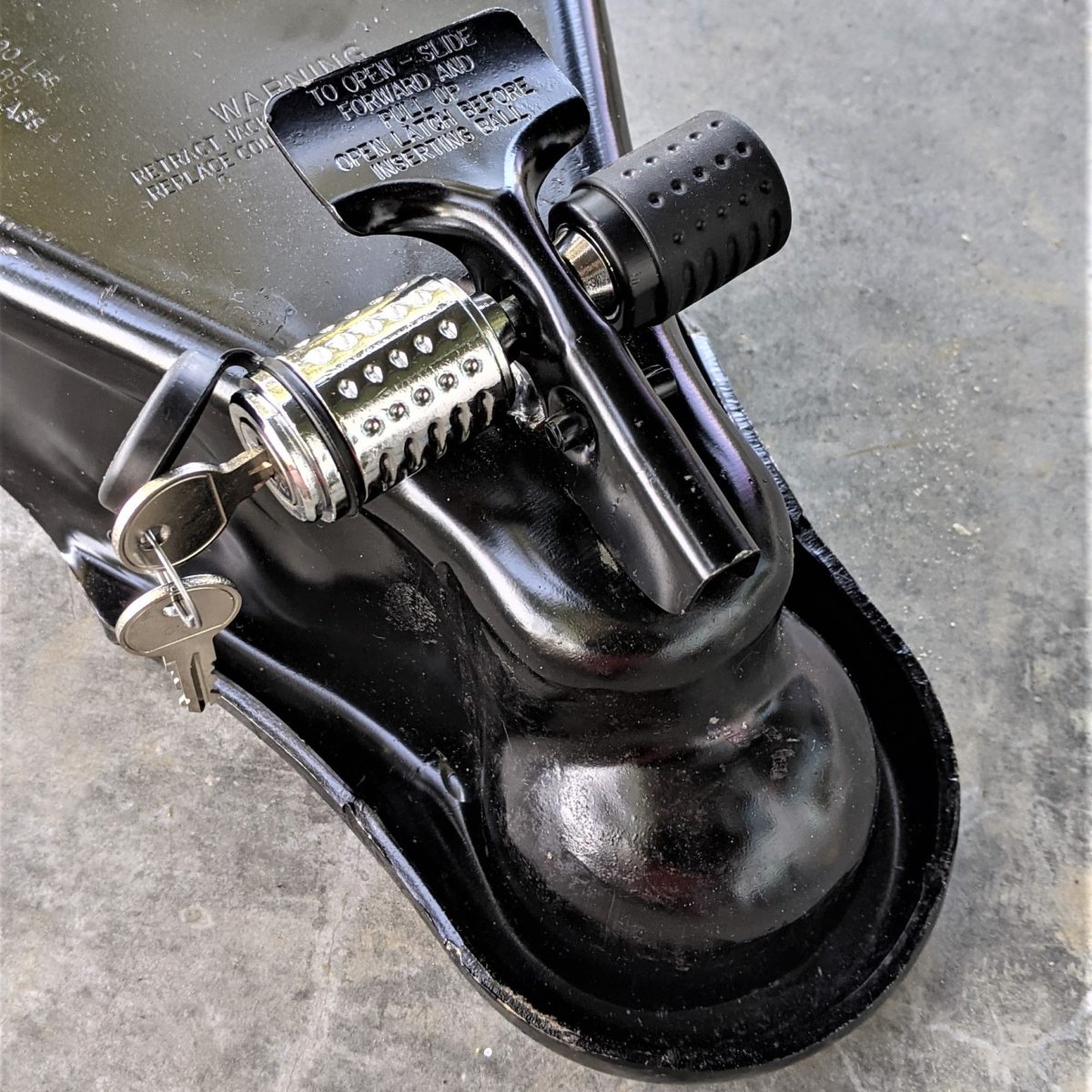 2020 to Present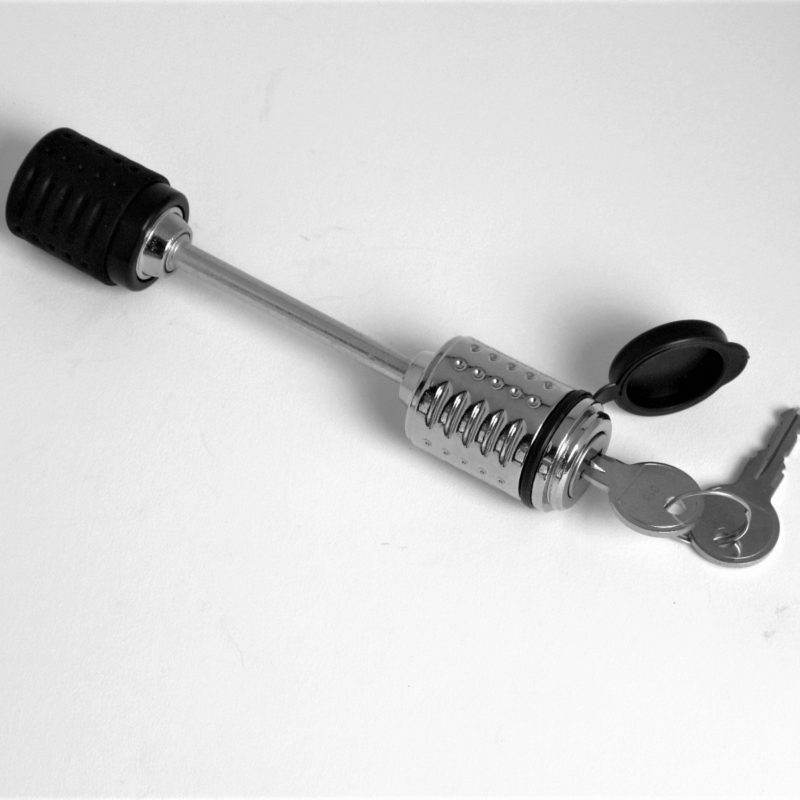 Other Theft-Prevention Ideas
Use Wheel Boots & Chains
Other Airstreamers have shared that they install wheel boots, and chain the wheels to the axels once they are parked to deter thieves when they are away
Install Security Systems
You can also consider installing a security system for your travel trailer, so you can keep an eye on it when you're away. Some Airstreamers have posted a "Smile, you're on camera" sign to make it even more obvious that a security system is active.
Should I put trackers in my Airstream in case it gets stolen?
If the worst happens and someone does steal your Airstream, the first step should always be to report it to the local authorities. If you have a tracker on board, it can increase the chances that authorities can locate and reclaim your Airstream – and speed up the process.
There are dozens of products that Airstreamers use to track their travel trailers, even when in storage.
GPS options are reliable and typically require a monthly or annual subscription. Service providers include WhereSafe GPS, SPOT, Trak-4, LINUXUp, and Swarm.
You can also use "small device" tracking, such as Tile or Apple Airtags, which uses Bluetooth® or mobile network connectivity to track the location. These are usually a cheaper alternative to GPS tracking, can be placed anywhere, and run on a battery.
Here are a few pro tips from fellow Airstreamers if you decide to use small device trackers:
Purchase 2. One that you leave in a more obvious location and one that is really well hidden. A thief will find the first one and think that's it. Then the second will continue tracking!
Remove the speaker from Airtags so that they don't make noise, alerting the thief to their existence, should your Airstream be stolen.
Note that you can't fully rely on these small device trackers – if your Airstream is taken to a remote location where there is no network connectivity or other devices to help pinpoint its location, you'll lose the ability to track it.
And finally, one Airstreamer shared that they use a cheap cell phone that is hidden under a bed and permanently plugged into a 12v/USB plug. It's connected to their family account, so can be tracked and doubles as a Wifi hotspot for the trailer.
It's ultimately up to you which tracking system works best for your specific situation and budget. Do your research and consider the pros and cons of each option before deciding.