When the Interstate 24X rear bench area is converted into a bed, it creates a sleeping area that measures 70" x 82".
As a comparison, a common kingsize mattress is 76" x 80".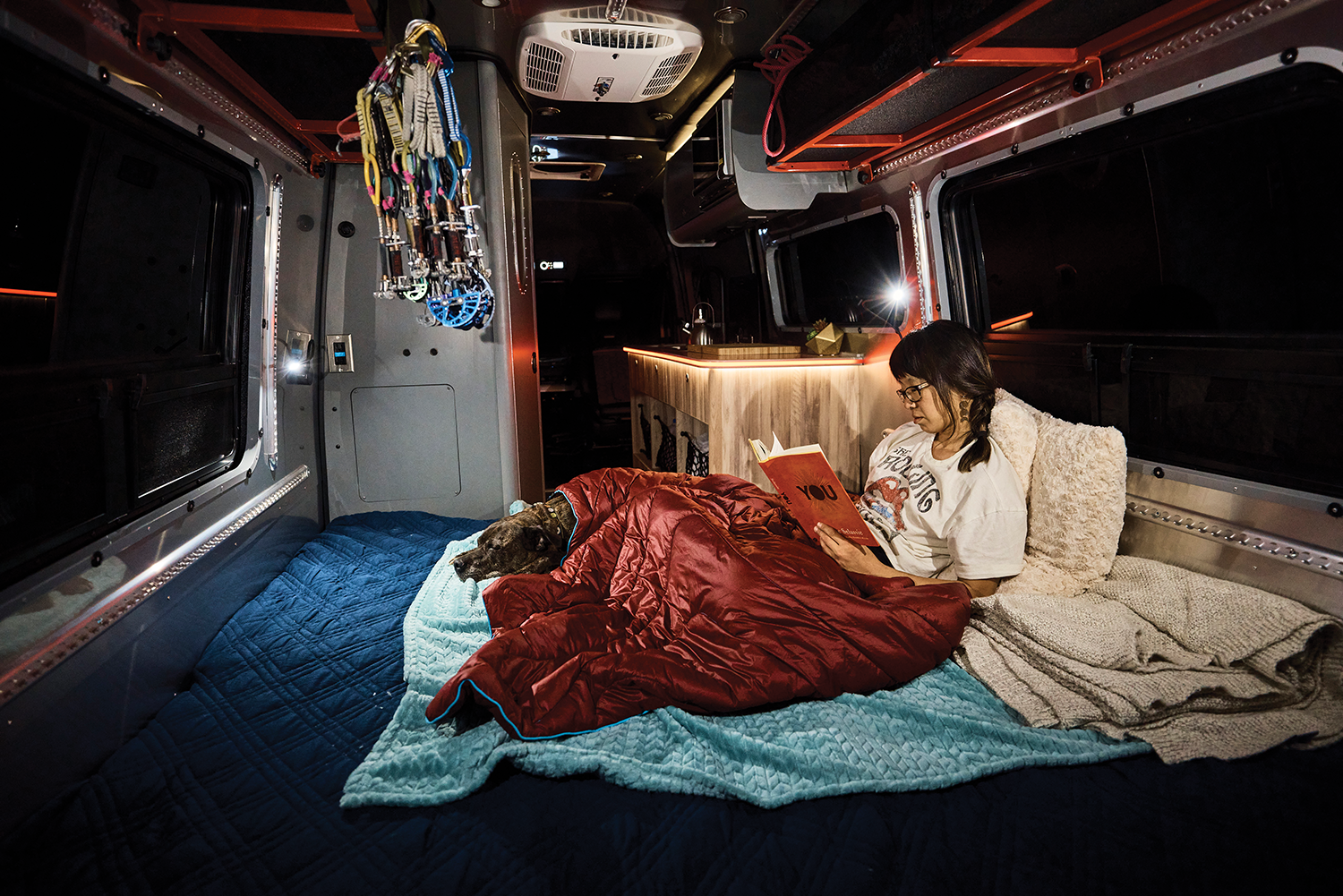 The Interstate 24X rear living and sleeping space can also be converted into half bed configurations for both the front and rear halves.