Several Airstream travel trailer models are equipped with a rear hatch and pull-down screen.
Flying Cloud 25FB and 27FB
International 25FB and 27FB
Past Special Edition models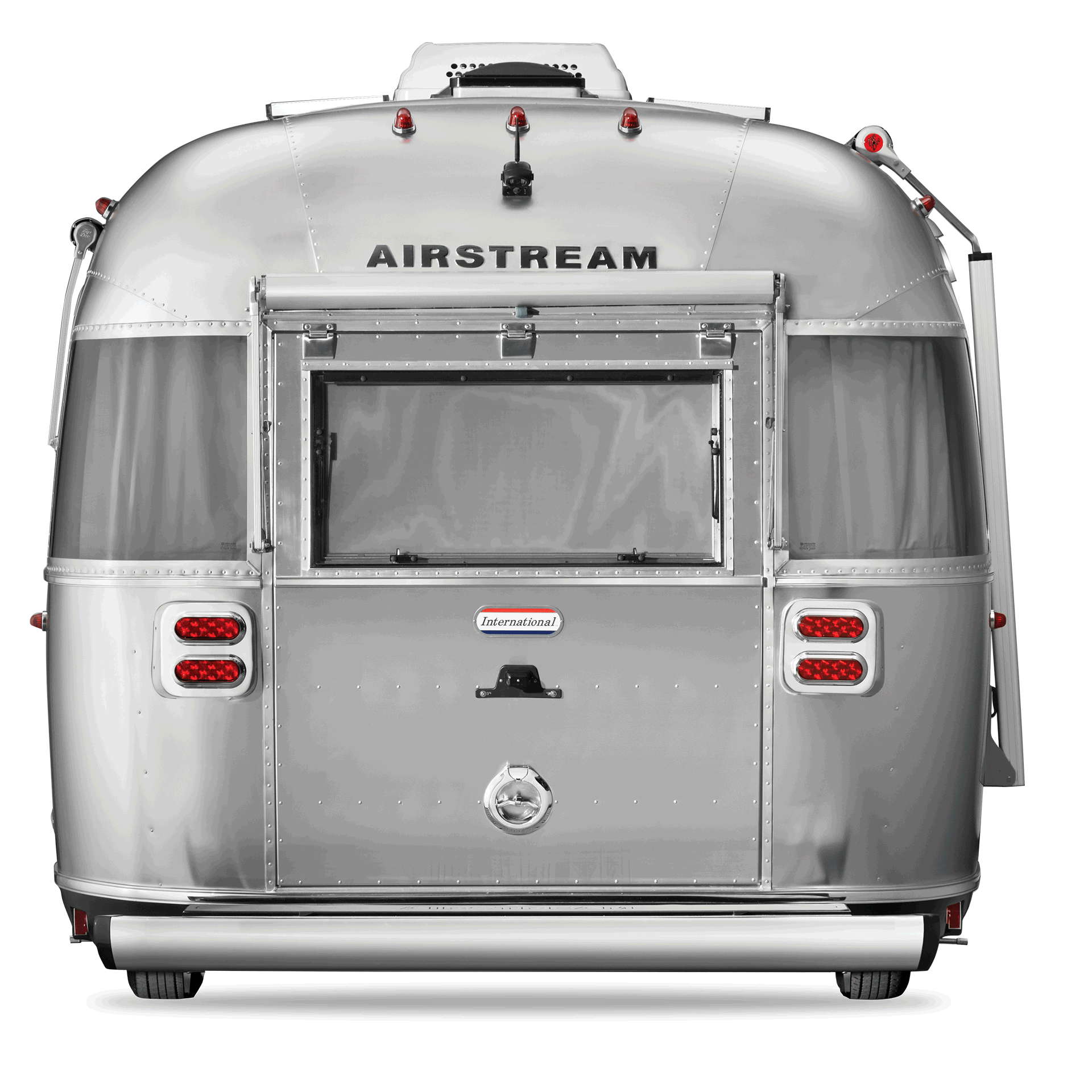 Opening the Hatch
With the handle in the latched position, lift up and rotate the handle clockwise until the handle is in the opposite direction. Pull the door away from the travel trailer and allow the two hatch door struts to lift the door into its open position.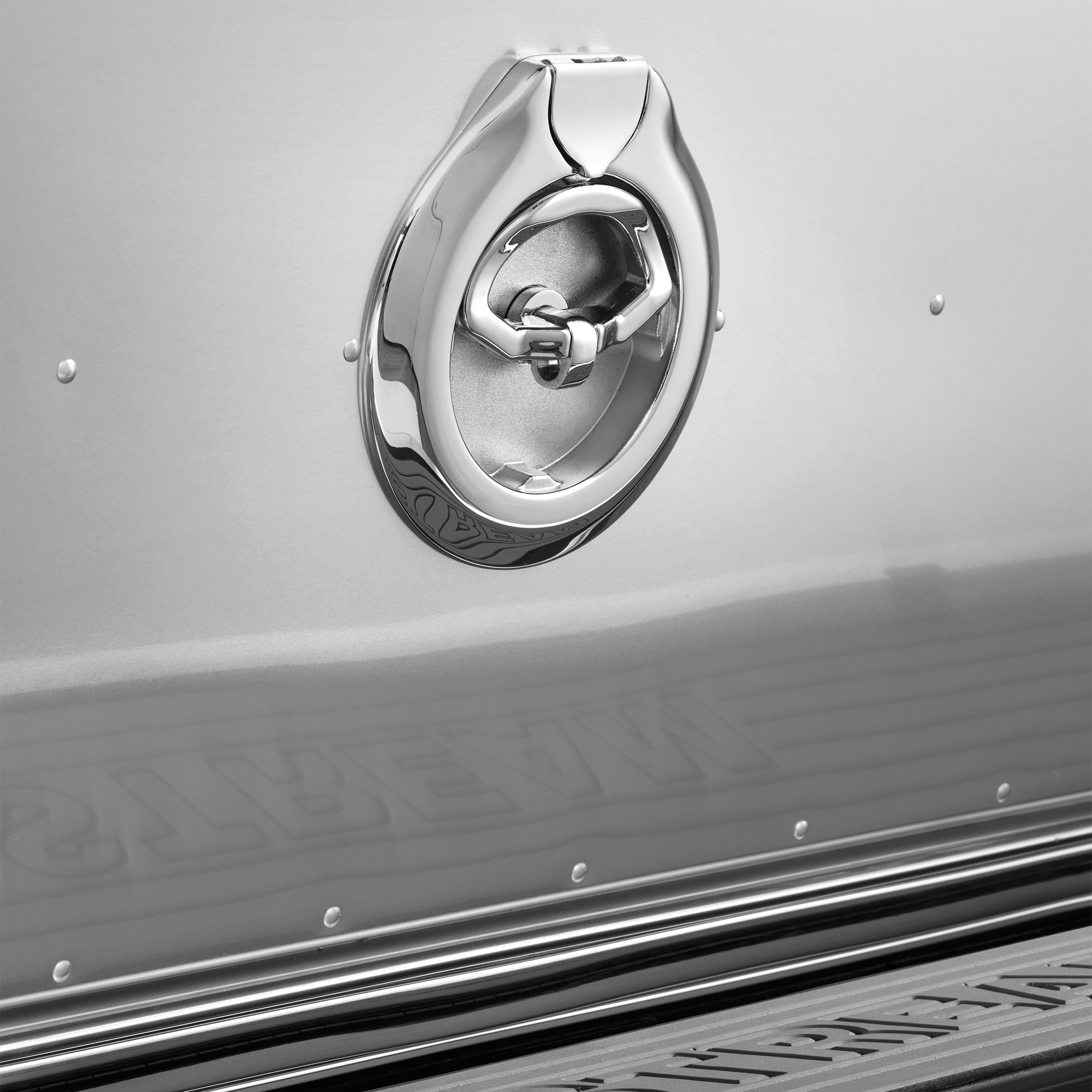 Closing the Hatch
When closing the hatch make sure the handle is in the unlatched, left side, position. Close the hatch and rotate the handle counter-clockwise so the handle is in the latched, right side, position.
Note: Always be sure to lock the rear hatch when not in use.
When the rear hatch is opened a screen can be pulled down from the hatch's upper threshold and latched, via magnets, onto the floor.
To open, simply pull up on the screen and allow it to retract upwards.
Note: Always put up the screen before closing the rear hatch door.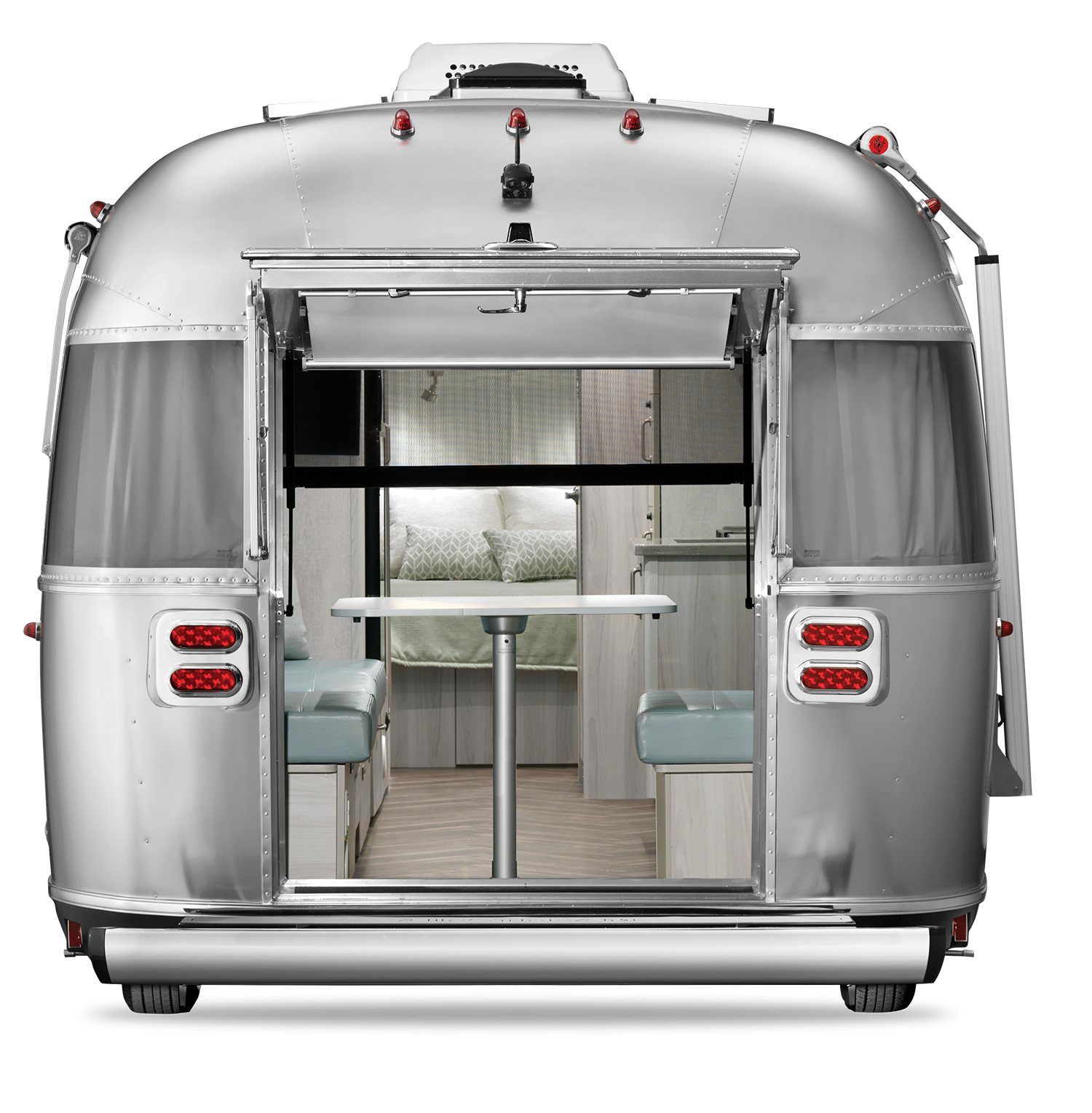 Bumper Storage and Step
While almost all traditional Airstream travel trailers (not Bambi) include a bumper with a storage compartment, models with the rear hatch option also include a non-slip pad to assist owners as they move through the doorway and also protect gear (bikes, kayaks, etc.) from being scratched by the bumper.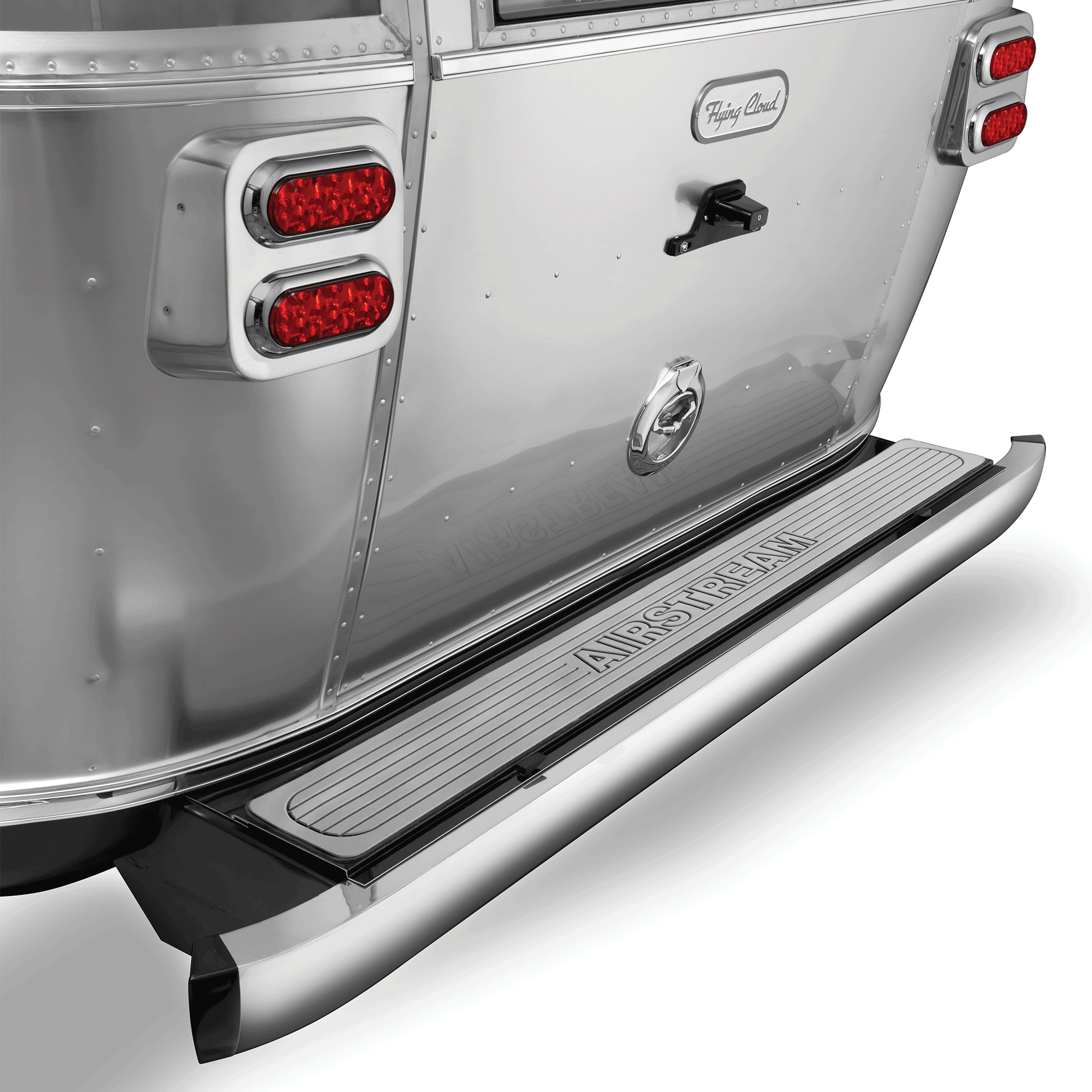 The Rear Window
Similar to the rest of the custom windows throughout the travel trailer, the rear hatch also includes a window that opens from the inside. Release the interior latches and lift evenly on both levers to open the window.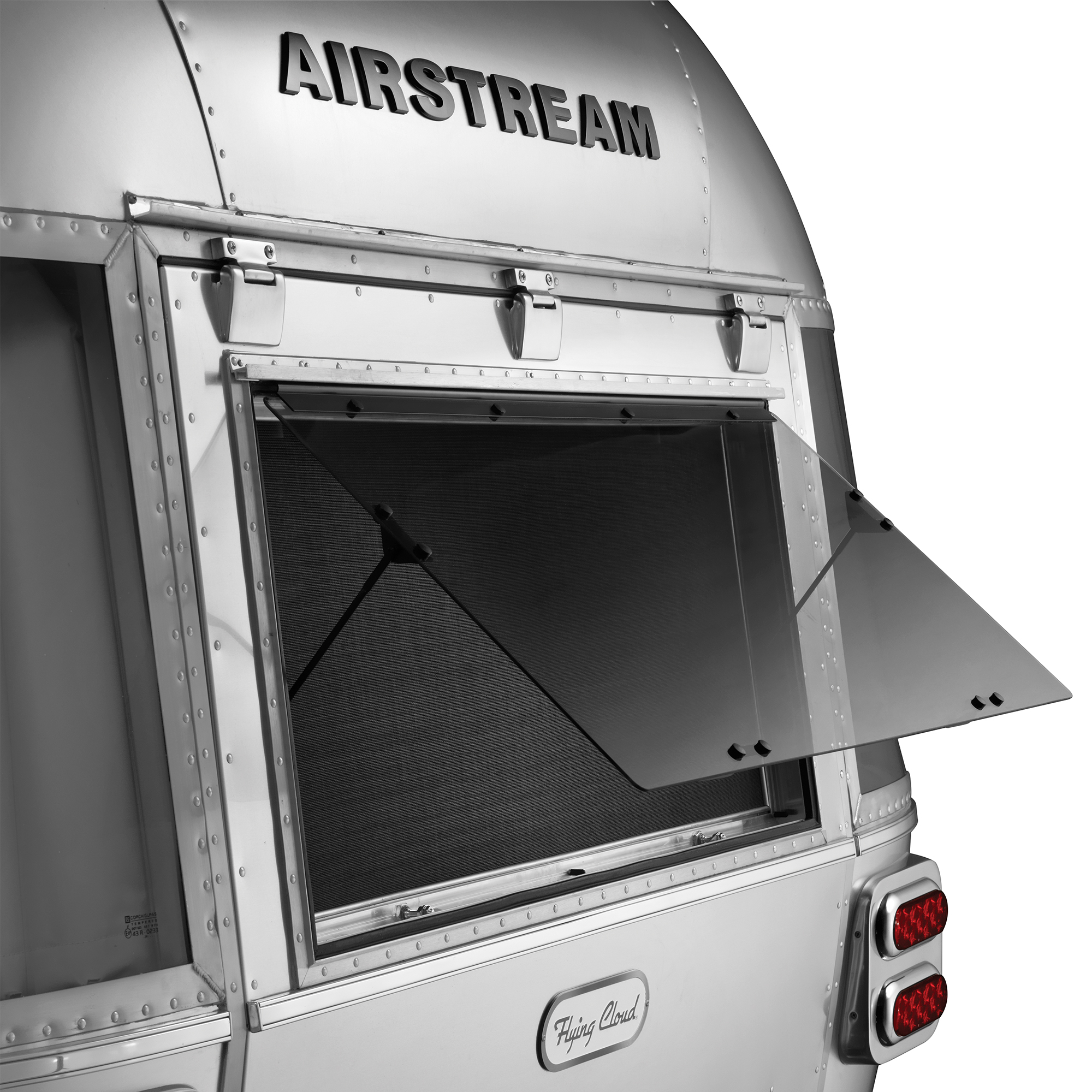 Learn More about the hatch on our blog:
https://www.airstream.com/blog/an-open-door-to-adventure-highlighting-the-rear-hatch/