Your Airstream (2021.5+) is equipped with a SmartPlug power inlet located on the road side of the travel trailer. SmartPlug inlets offer superior performance and ease of use.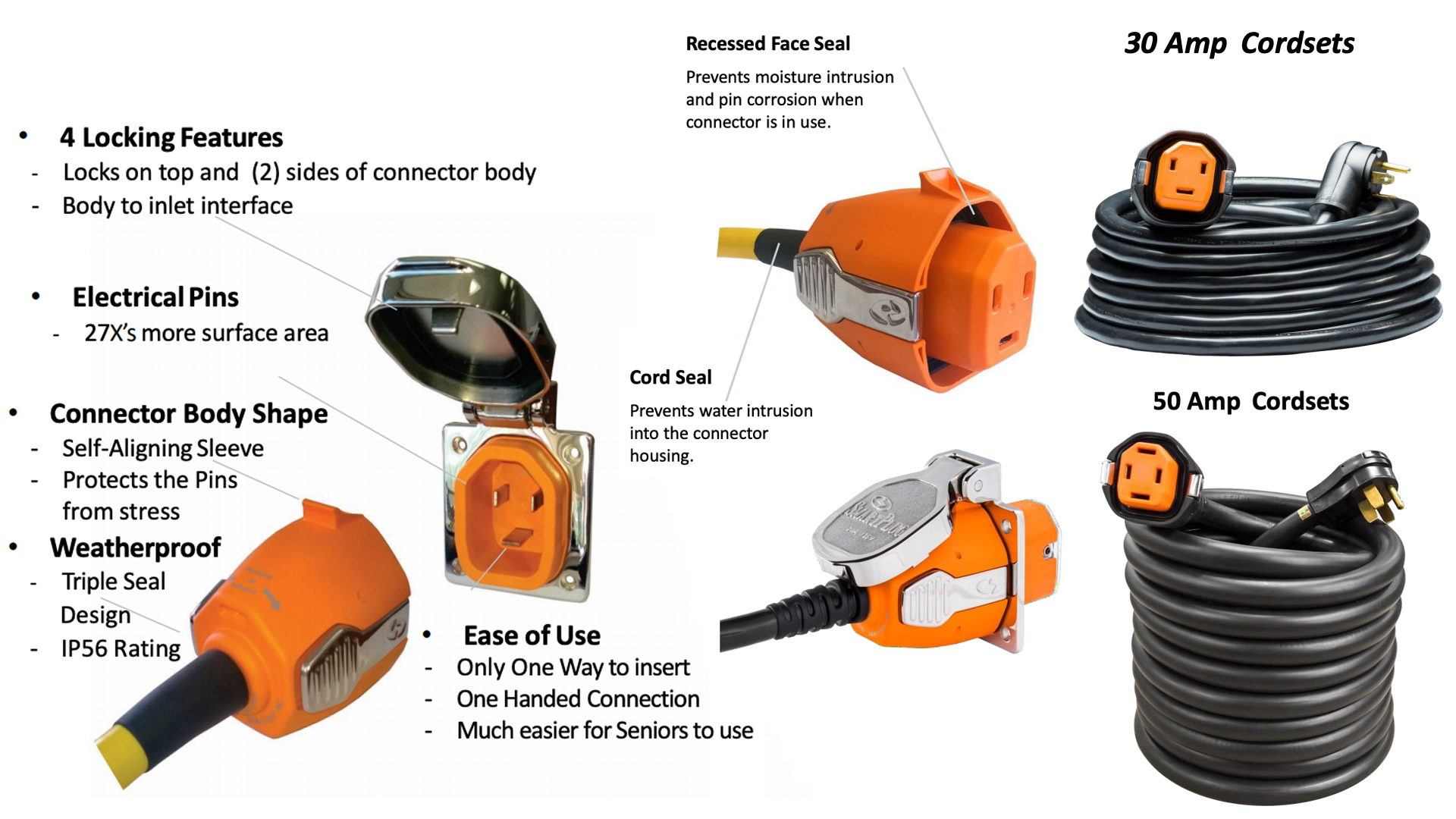 A few features of the SmartPlug include:
Eliminates Overheating - Increased pin & clip surface area greatly improves electrical conductivity during high amperage demand.
Ease of Use - No twist required, the unique plug body shape and push-in design means it only goes in the right way every time - even in the dark!
Multi-Point Locking System - Side clips lock the plug securely into the inlet which eliminates any stress on the pins from movement of the power cord.
Weatherproof Seals - Multi-fin silicone gaskets installed in the inlet cover and interior of the plug body eliminates moisture penetration.
The SmartPlug incorporates a reverse polarity feature which will include a series of light codes to let you know the condition of the power coming from the campsite power pedestal. Please refer to the provided SmartPlug owner's manual for more information on reverse polarity and the light codes.
Many campgrounds provide less than 30-amp service and your hookup may blow their fuse or circuit breaker. If this happens, reduce the load and replace the fuse or reset the breaker.