The "Globetrotter" name comes from the original Airstream "Globe Trotter" travel trailer was a 22-foot model that "could go anywhere an automobile can go and still have all the facilities of comfortable living."
In the 1950s, Airstream founder Wally Byam led fellow adventurers on Airstream caravans around the world in Globe Trotter trailers. The Globe Trotter line got an update in the 1960s, and again in 2018.
Today's Globetrotter Travel Trailers take cues from the original models, with a modern design style that's timeless and on-trend at the same time.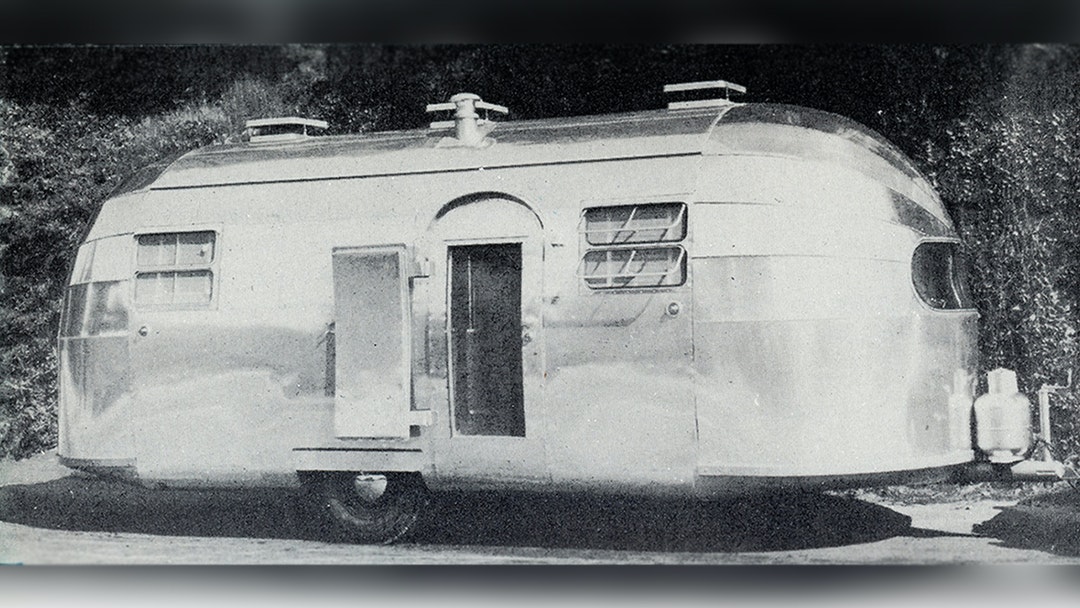 In 1948, Wally and his friend Cornelius Vanderbilt painted the words "Globe Trotters" on the side of their Airstream and headed for Europe, which inspired the original line of Globetrotter Travel Trailers in the 1950s.