Both a heat strip and heat pump are contained within the roof-mounted air conditioner(s), but what are they and how are they different in my Airstream?
Heat strips and heat pumps makes it possible to take the chill out of the interior and provide three season comfort, powered by electricity. When the temperature drops to an uncomfortable level and you are looking for more heat, you'll want to turn to your furnace to keep yourself and internal systems from freezing.
Owner Tip: When you're at a campground with electrical hookups and you want to keep the interior comfortably warm, switching the heat pump or heat strip on will conserve your LP.
What is a heat strip?
Heat strips are an electrical element that will heat up and allow the A/C fan to disperse warm air throughout the cabin without firing up your furnace.
Airstream examples that come with a heat strip include the Bambi, Basecamp, and Interstate 19/24.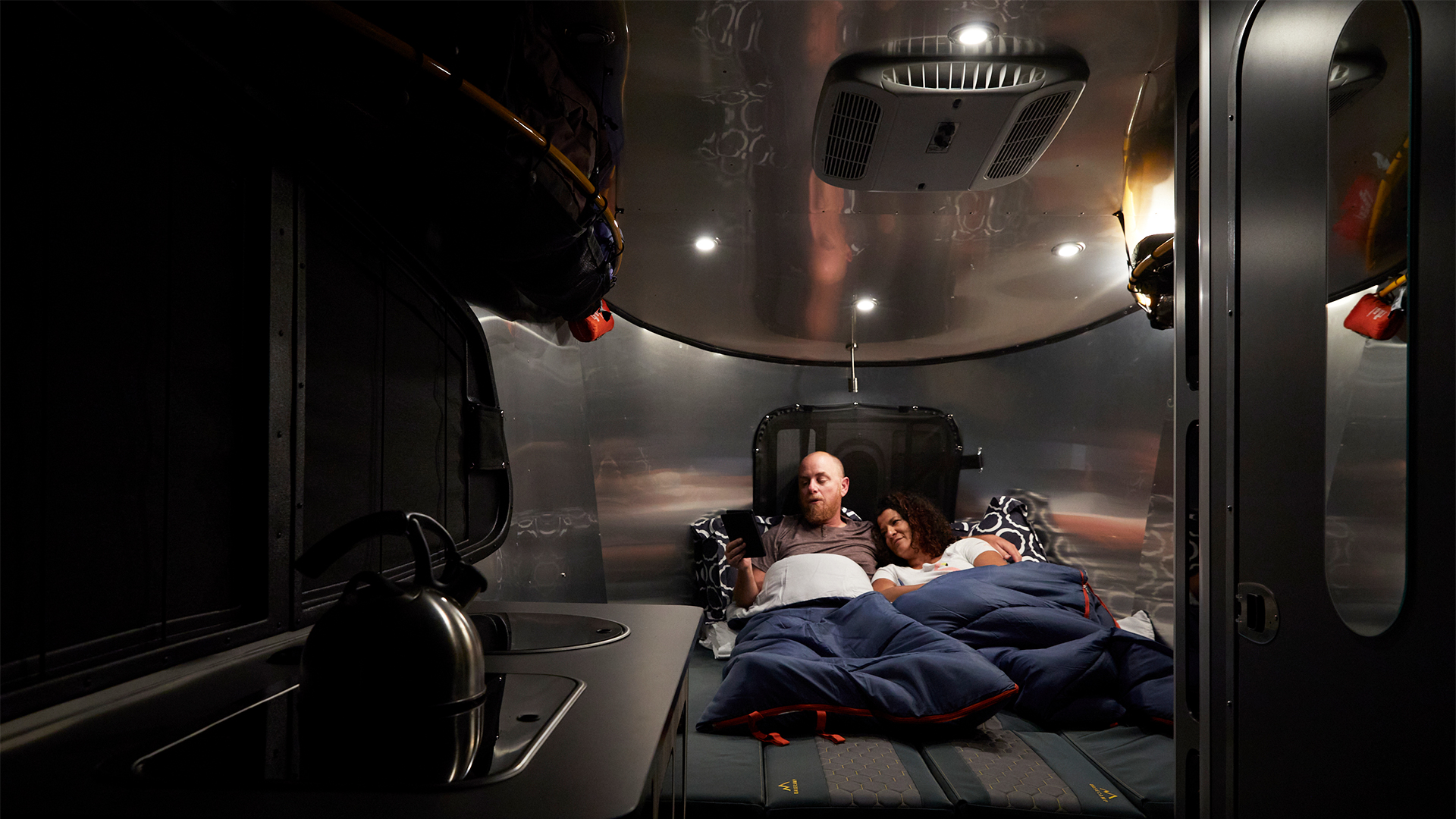 What is a heat pump?
A heat pump is the air conditioner working in reverse. By operating in the opposite direction, it takes ambient air from the cabin to provide warmer air when the temperature is above approximately 40 degrees fahrenheit.
Airstream examples that include a heat pump are the Caravel to Classic and Atlas.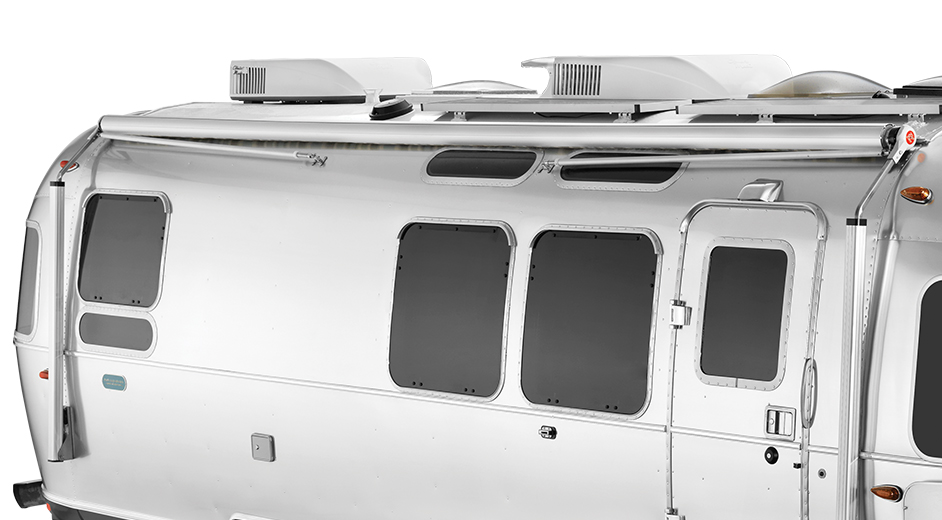 Does my A/C have both a heat pump and heat strip?
No — it either has a heat pump or heat strip, not both.
*Check the product specifications or owner's manual to verify what your Airstream model includes.