What is an Airstream VIN?
The "VIN" is a universal term that stands for Vehicle Identification Number and is a unique code for a specific vehicle. The VIN is made up of 17 characters which includes a combination of letters and numbers.
A VIN is used to understand information such as the manufacturer, features, production dates, and other specific information about the Airstream. Knowing where the VIN plate is located is important so you can register the RV for insurance coverage and submit warranty claims.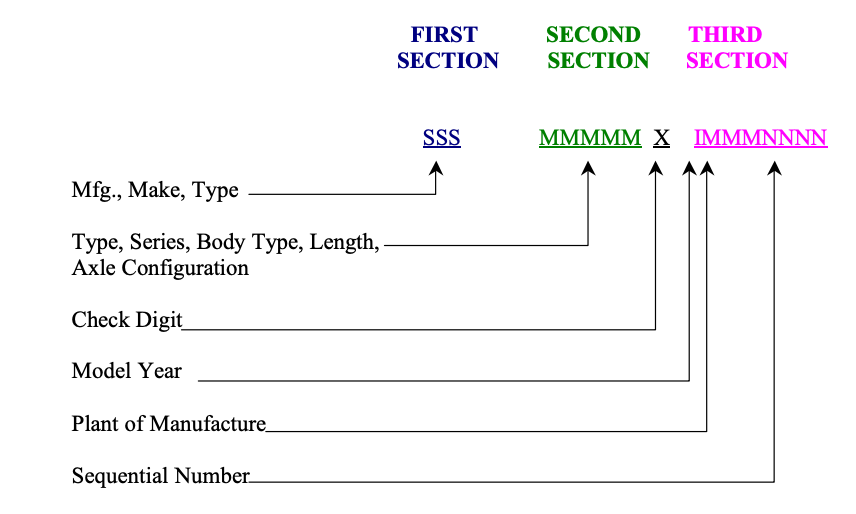 Owner tip*: Write down your VIN, keep a note on your mobile device, or snap a photo with your phone to always keep your VIN handy.
What's the difference between a VIN and Serial Number?
The VIN is the full, 17-character code
The serial number is the last 6 characters of the VIN (all numbers)
Where is the Airstream VIN plate located on a travel trailer?
If the model includes the A-frame integrated battery box, the VIN plate is located on the curb side of the battery box.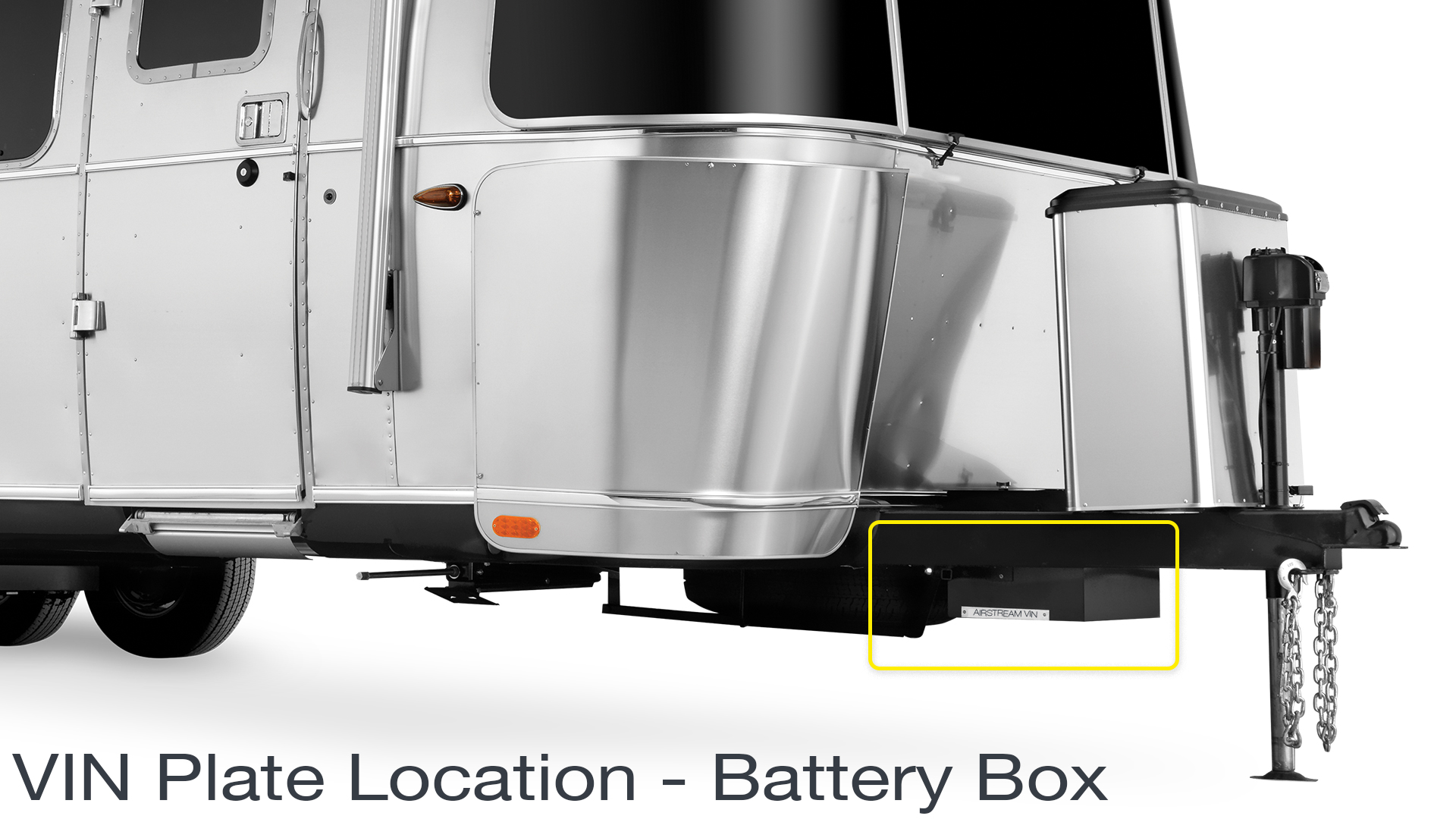 If the model has a plastic battery box mounted above the A-frame, the VIN is located on the curb side mounted directly on the A-frame.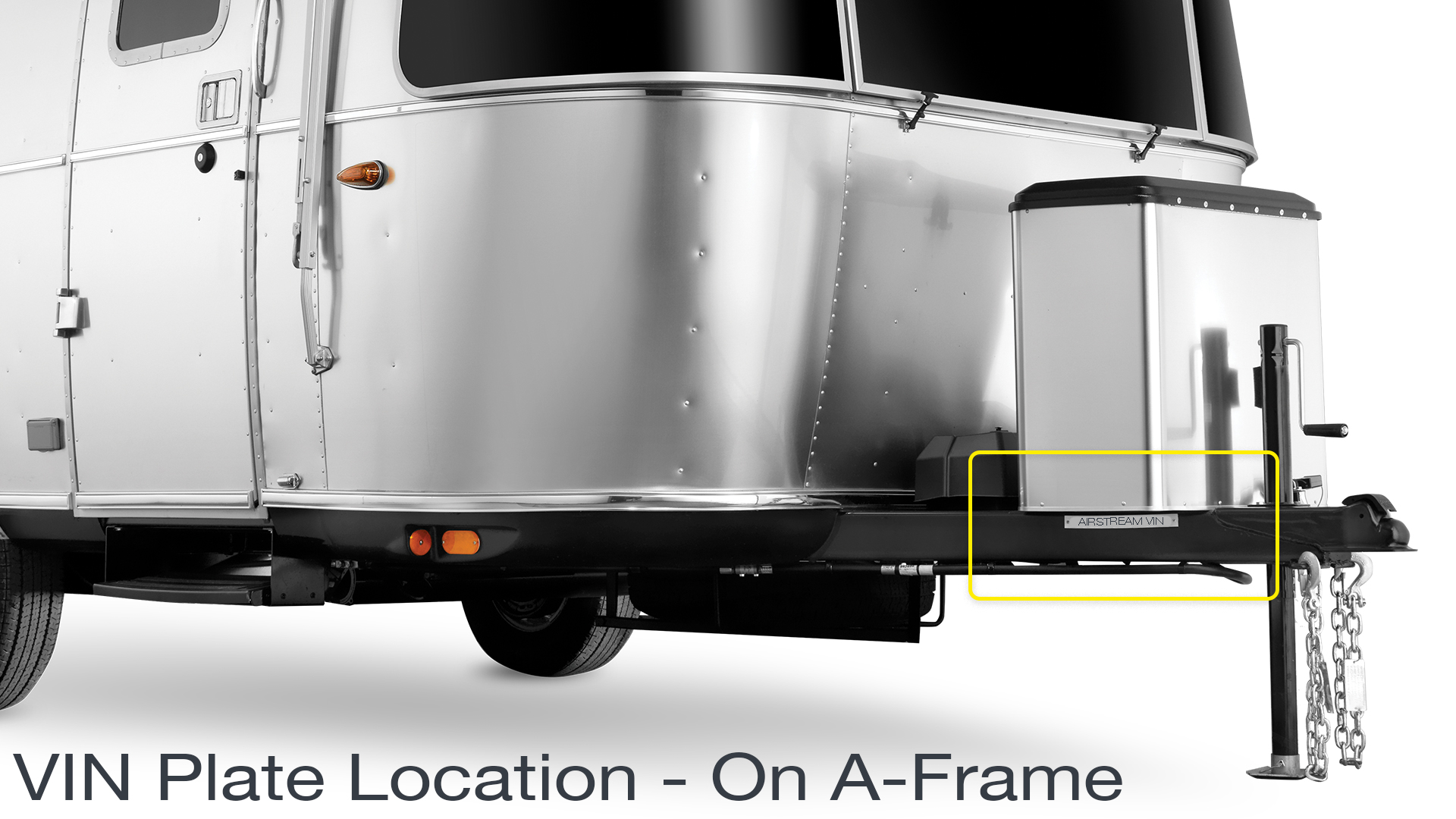 There is also a label attached on the roadside sheet at the front side sheet seam that includes the serial number. This label provides additional information such as the inflation pressure of the tires (PSI) and GVWR (gross vehicle weight rating).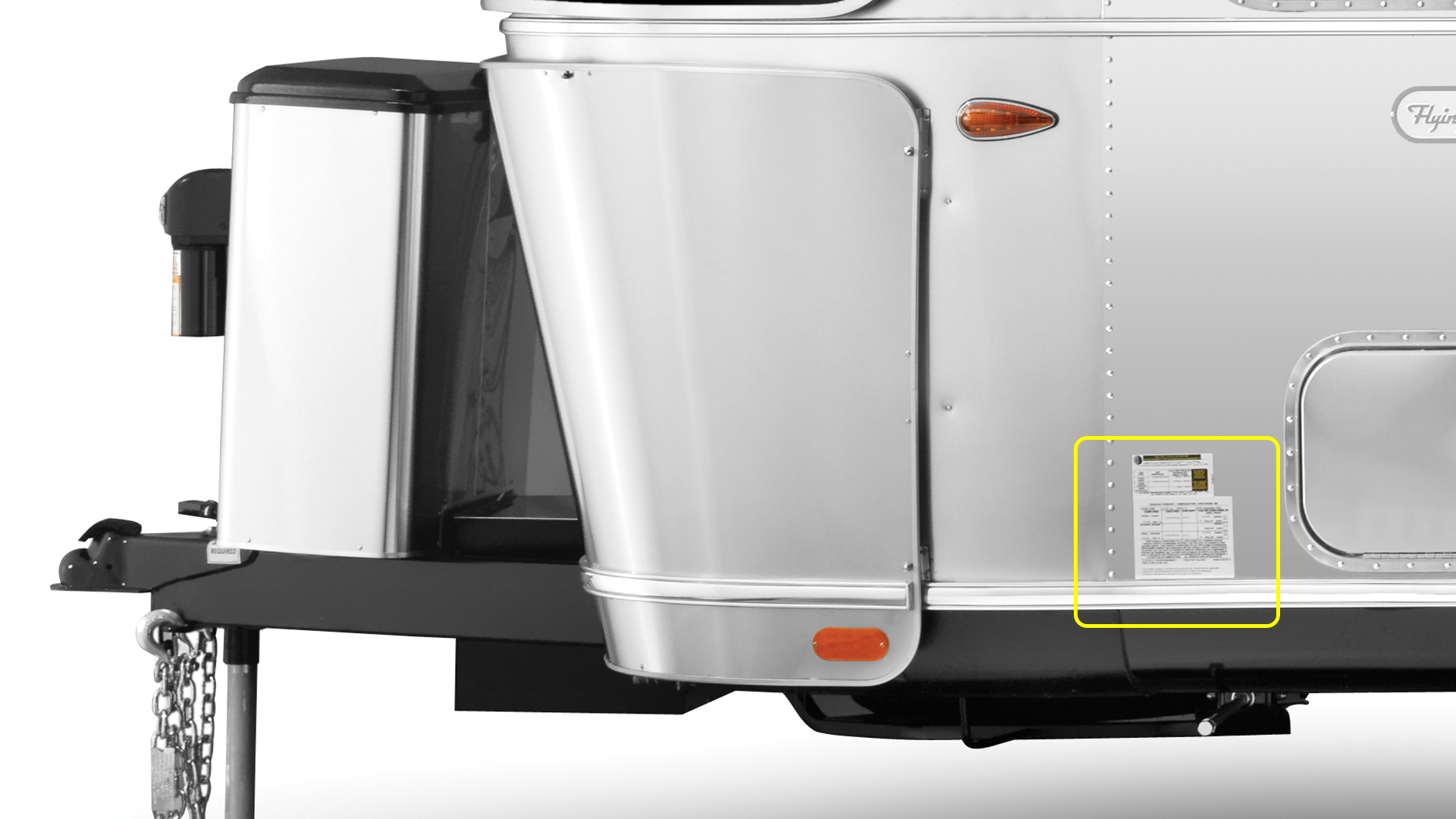 How can I find information about my Airstream VIN for a vintage model?
Decoding Airstream VIN and Serial Numbers
1980 to Modern
To decode Airstream VINs starting from 1980, using the following guide.
Click Here to view the Vehicle Identification Number System (1980+)>
1959 to 1980
Airstream has a vast history that stretches back to 1931. Throughout this time, the requirement for VINs and actual location of them on products has changed.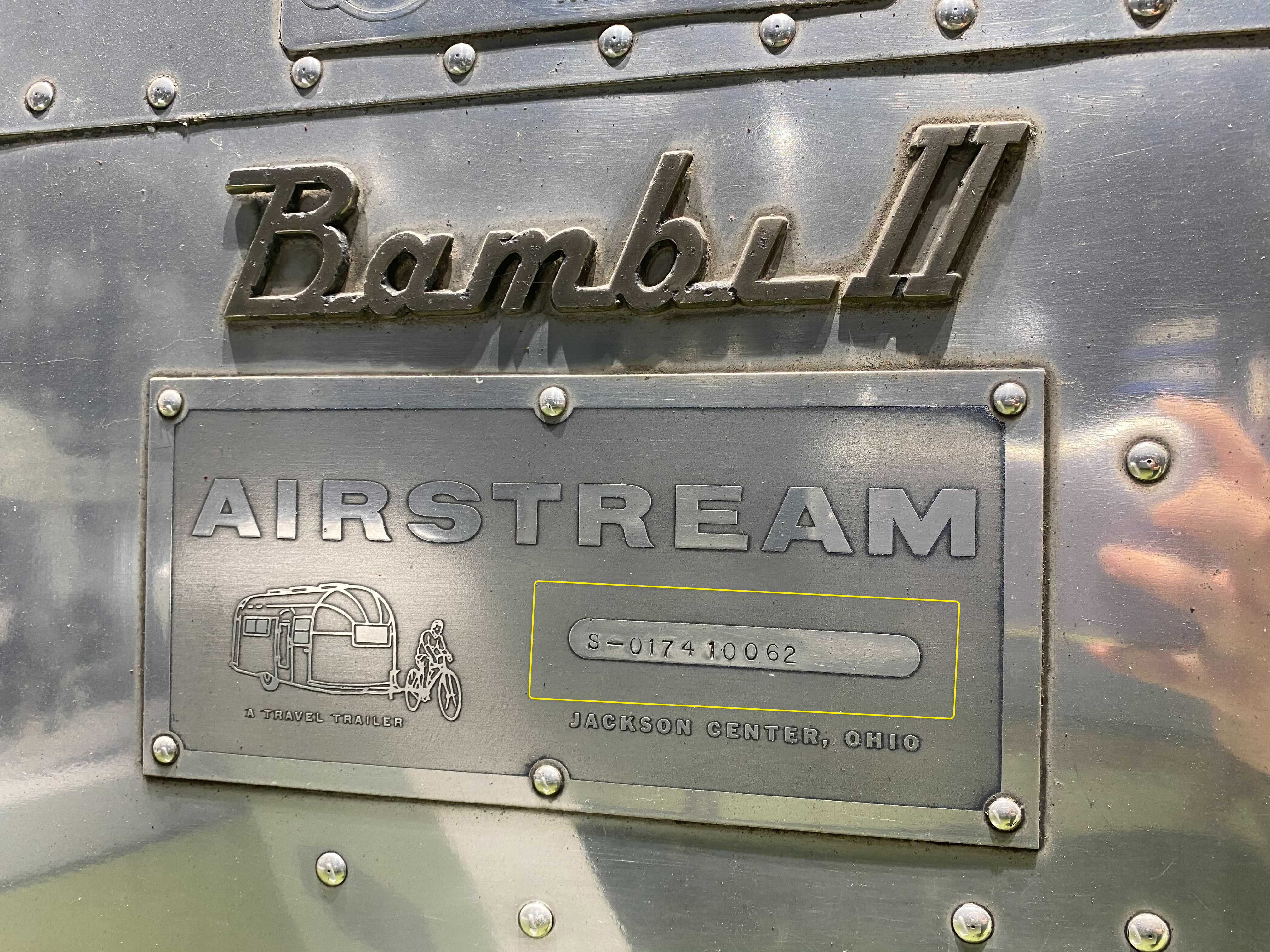 To decode Airstream serial numbers between 1959 and 1980, find the serial number (usually located on the exterior model badge) and use the following guide.
Click Here to View the 1959 - 1980 Airstream/Argosy Serial Number Decoder>