A wet bath is a bathroom without a separate area for the shower. This style of bathroom saves precious space inside small RVs while maximizing usability and sometimes even includes an additional sink.
Airstream models that utilize a wet bath include:
Basecamp models
Bambi 16
Caravel 16
Interstate 19
Interstate 24 models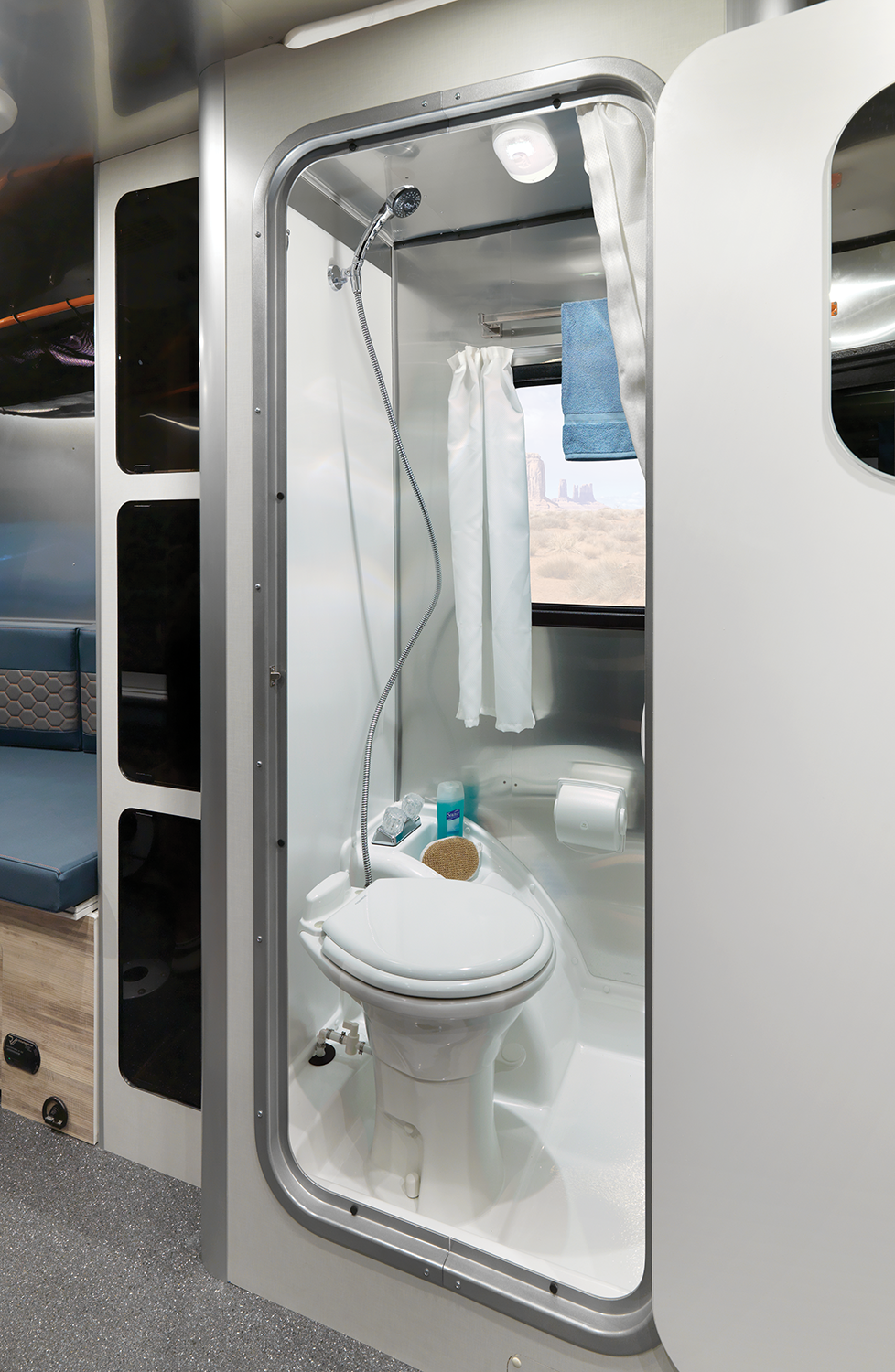 A wet bath inside of the Basecamp 20.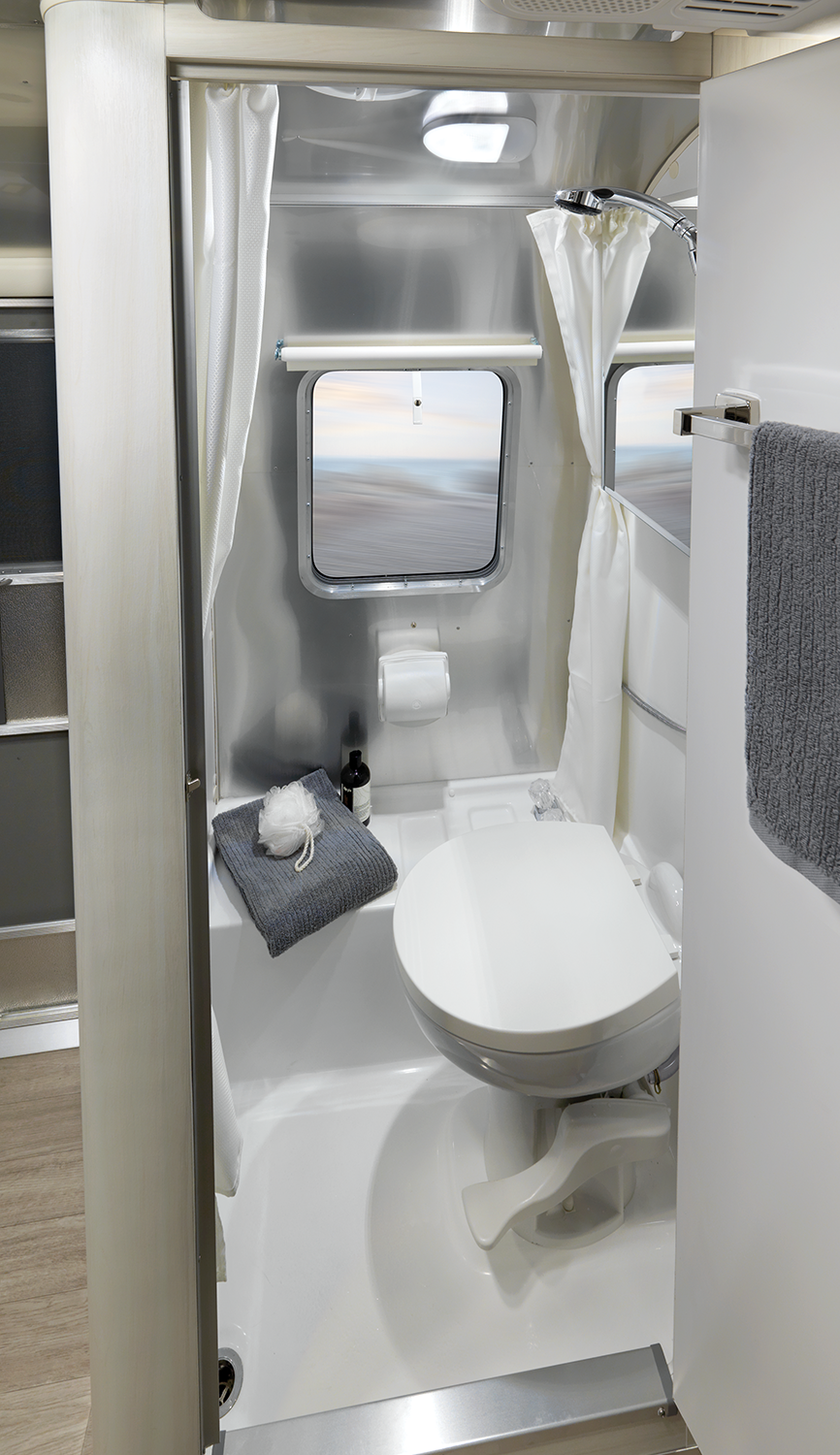 A wetbath in the Bambi 16 (& similar Caravel 16).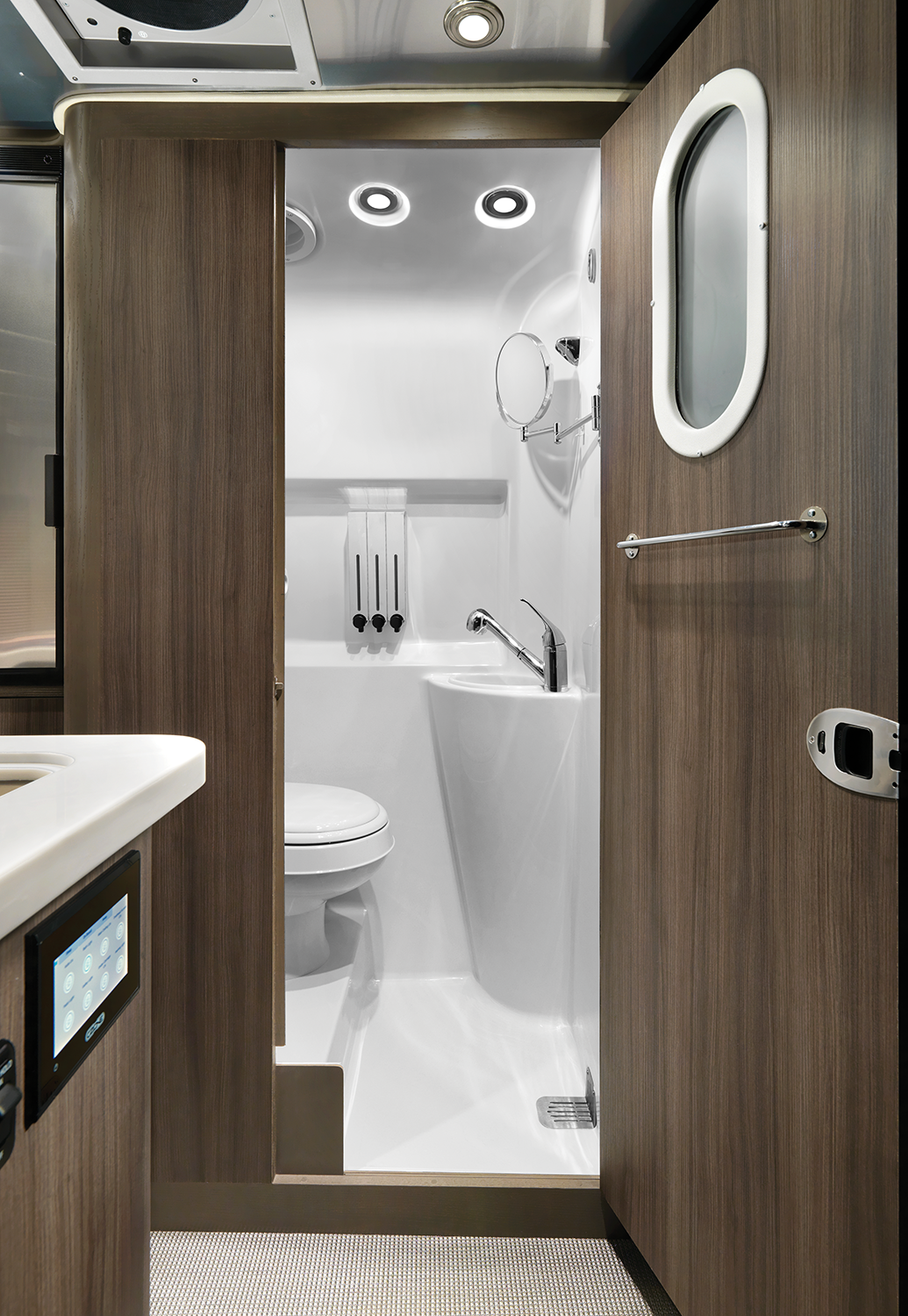 The wet bath inside of an Interstate touring coach.