Galley = Kitchen
By definition: A galley is the compartment of a ship, train, or aircraft where food is cooked and prepared. It can also refer to a land-based kitchen on a naval base, or, from a kitchen design point of view, to a straight design of the kitchen layout.
With having so many configurations across dozens of floor plans, we refer to the "kitchen" area as the Galley. Some galleys have all of the appliances in a single row while other floor plans include appliances on opposite sides of the RV.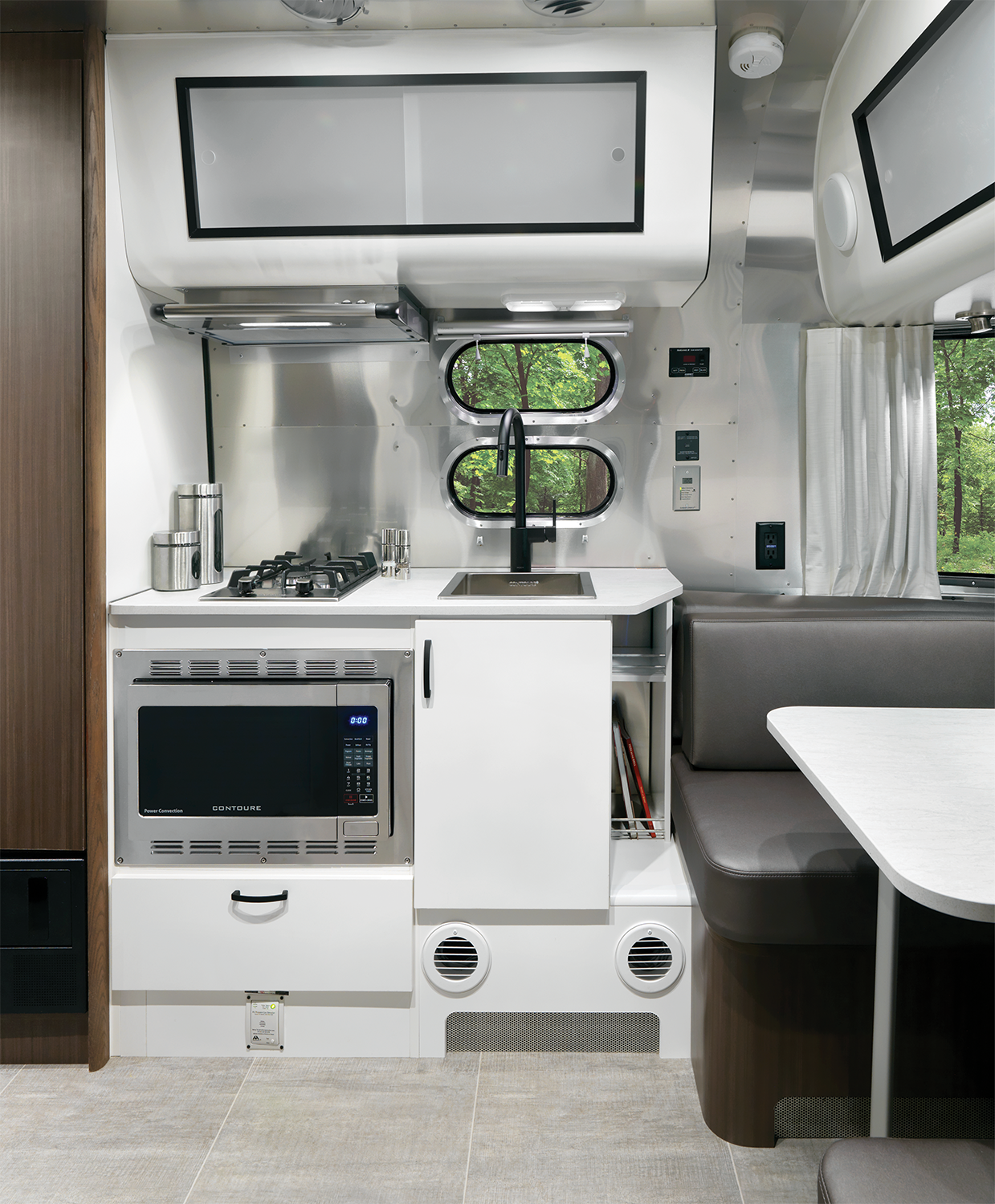 The Caravel 19CB has most of the appliances located on the street side while the refrigerator and some storage are located on the curbside.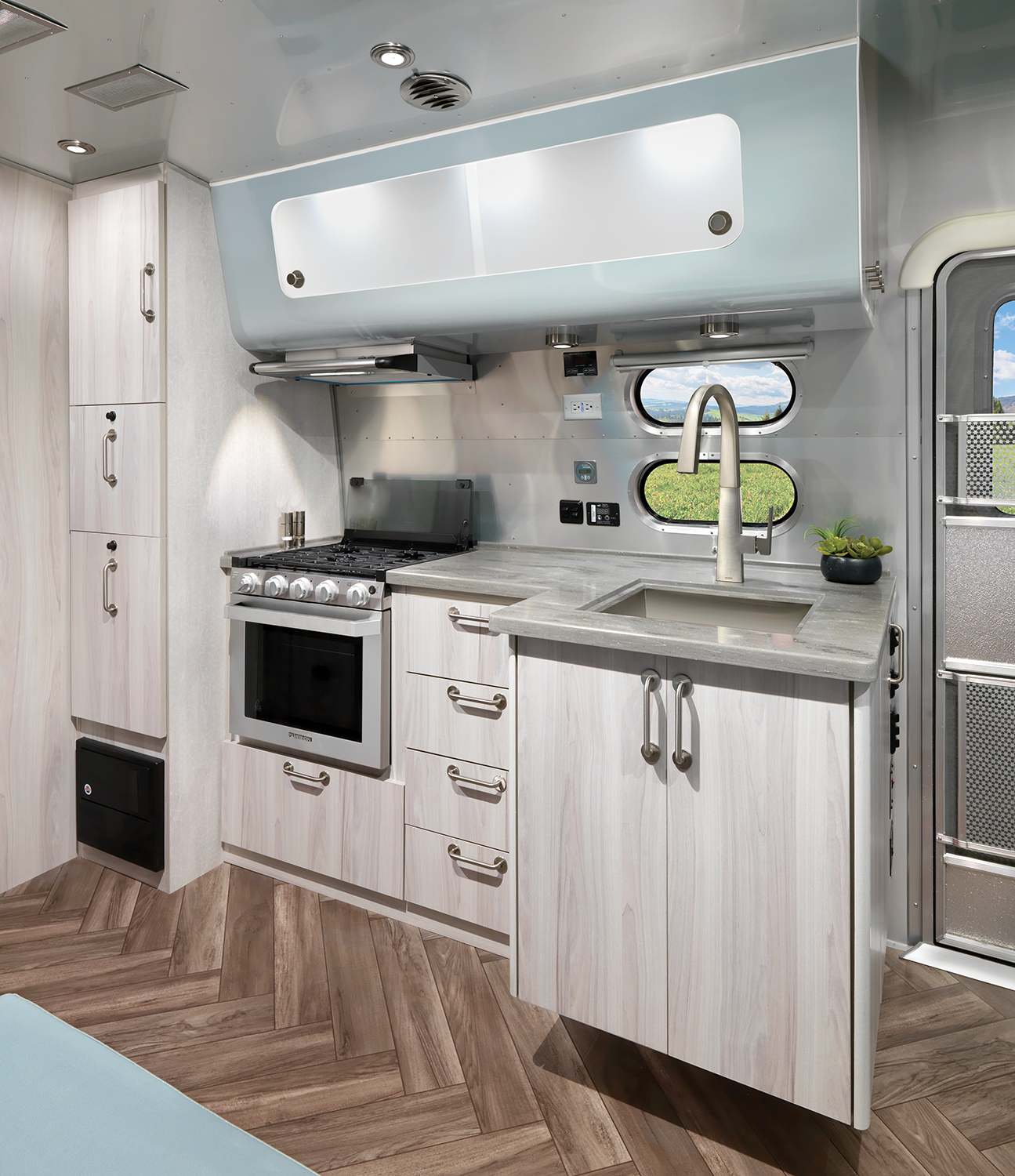 The 27FB floor plan has all of the galley amenities located on the curb side.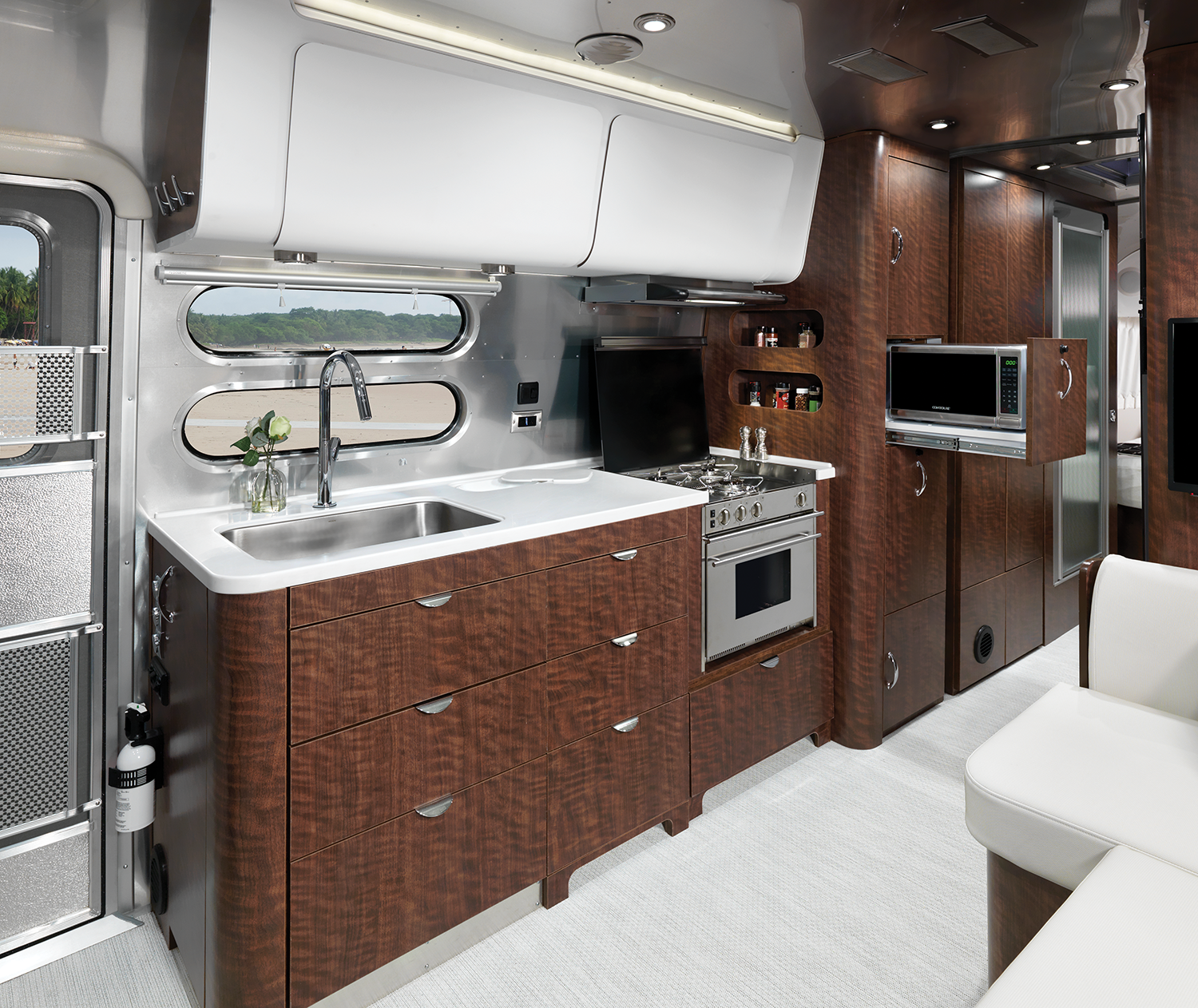 Floor plans like the 30RB also have most of the kitchen appliances located in one area while the refrigerator is found on the opposite side of the hallway.