Airstreams come in all shapes and sizes which means the sleeping capacities also change quite a bit depending on which floor plan you choose.
The smallest travel trailers can sleep up to 4 people while the longest floor plans can sleep up to 8 based on the available beds and lounge/dinette conversion spaces.
Touring Coach products sleep up to 2 people but have the ability to expand that space by 1 with the aftermarket cockpit bedding.
Master Bedroom
Whether you choose a queen mattress, separate beds (two twin size mattresses), or have a full size bed found in the shorter travel trailers, the primary master bed sleeping arrangement is for 2 people.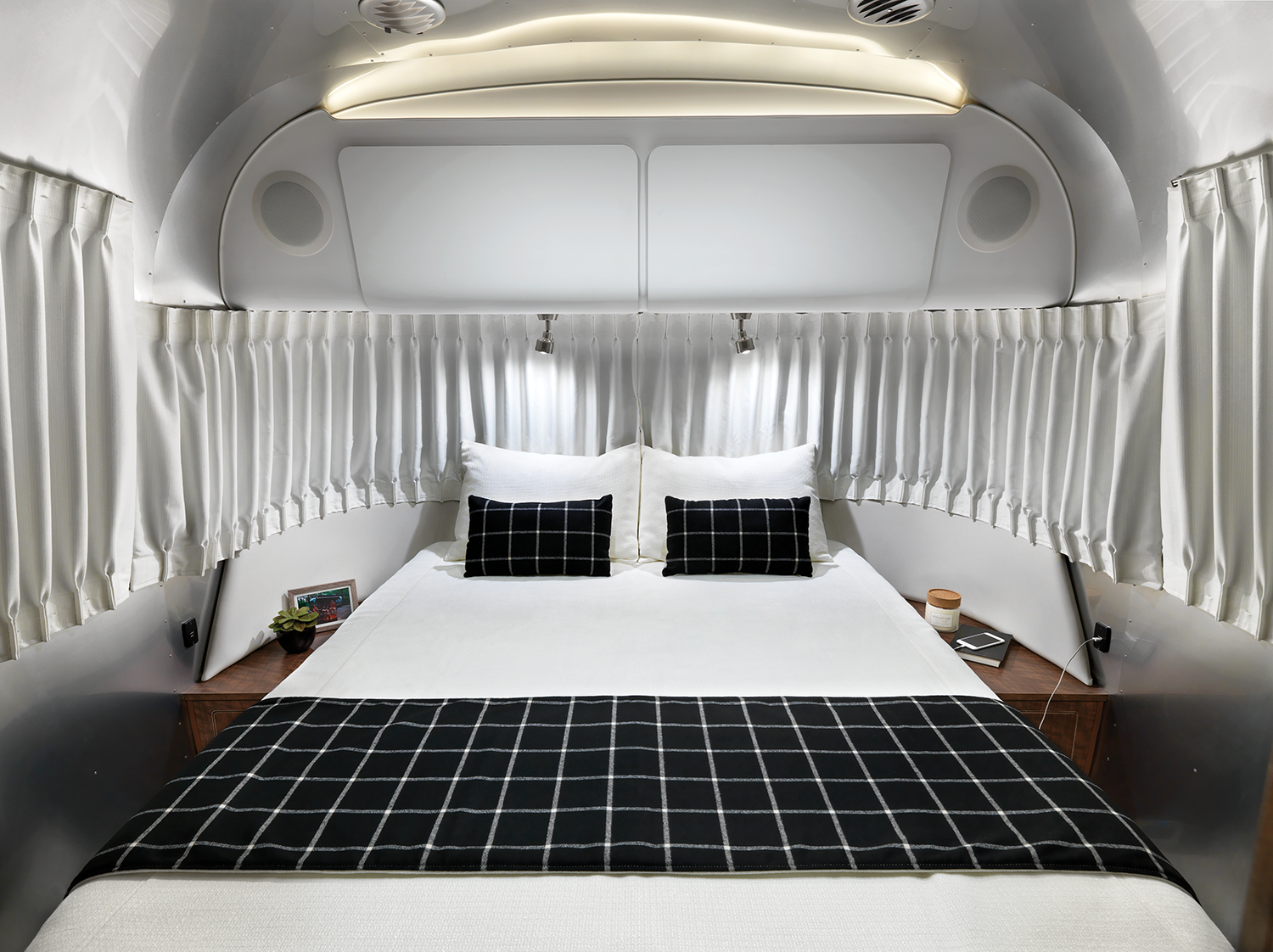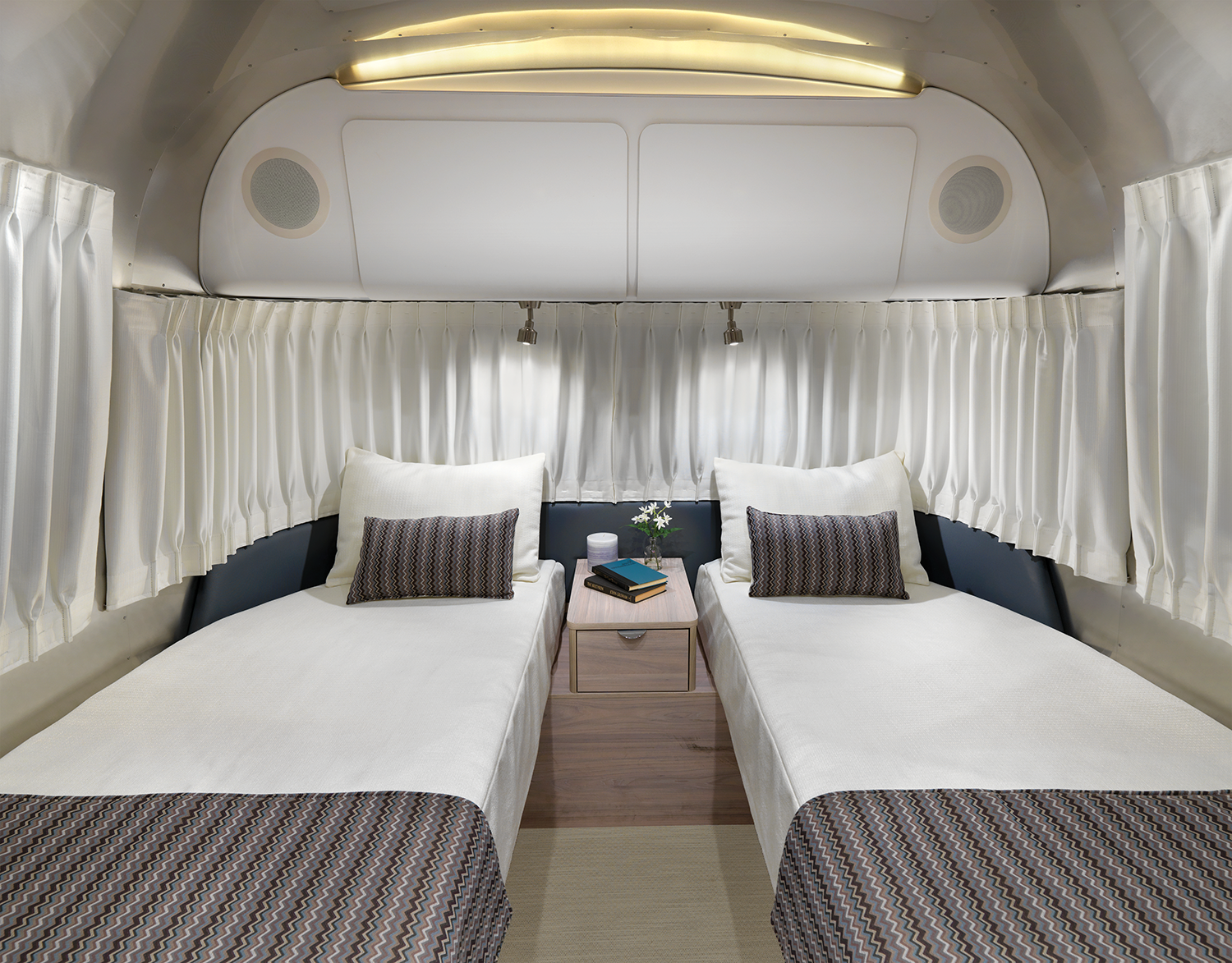 Bambi 22FB (front bed).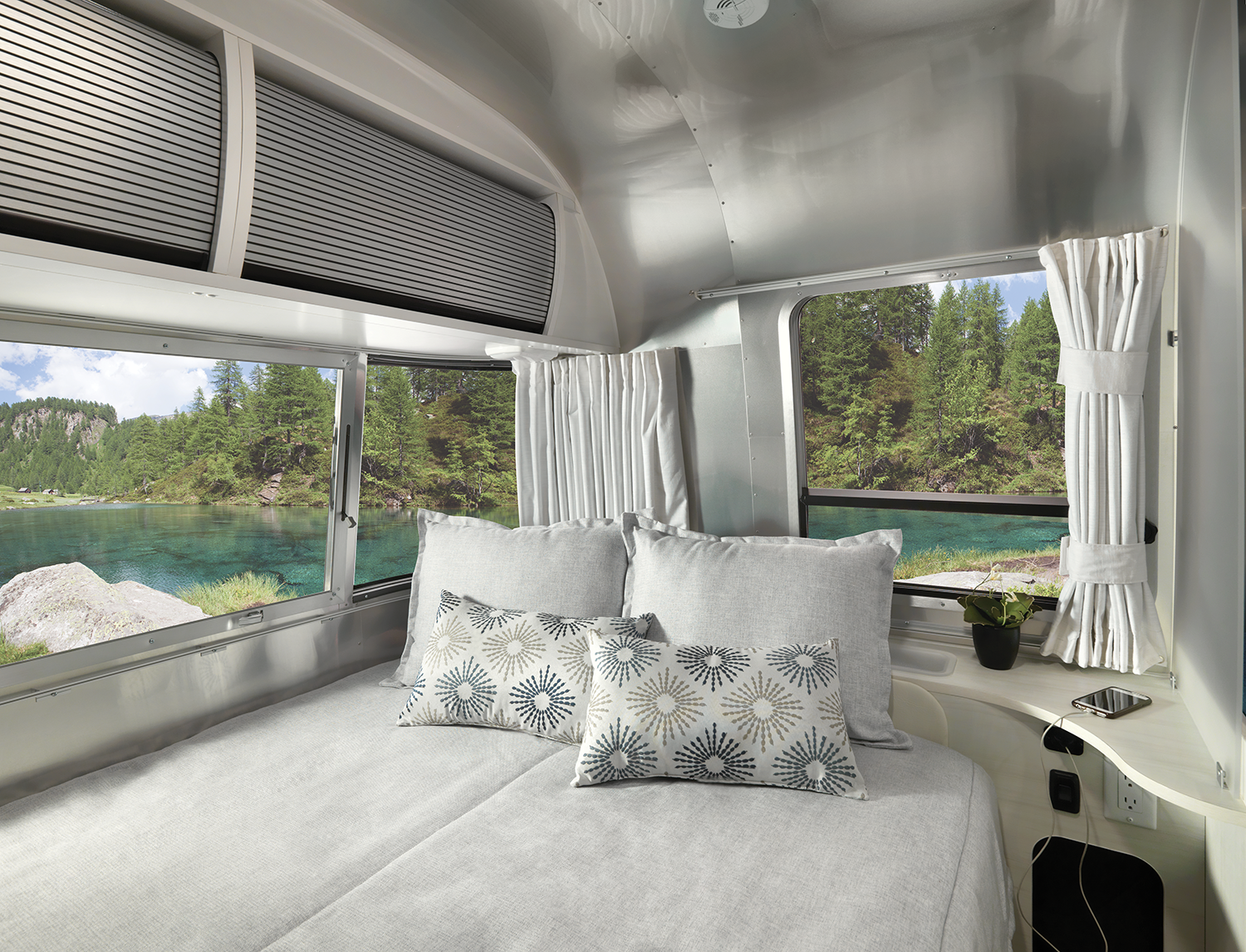 Convertible Dinettes
There are several different styles of convertible dinettes throughout the travel trailer lineup and while each may serve unique functions in relation to the floor plan its found it, they are all provide the same number of sleeping options.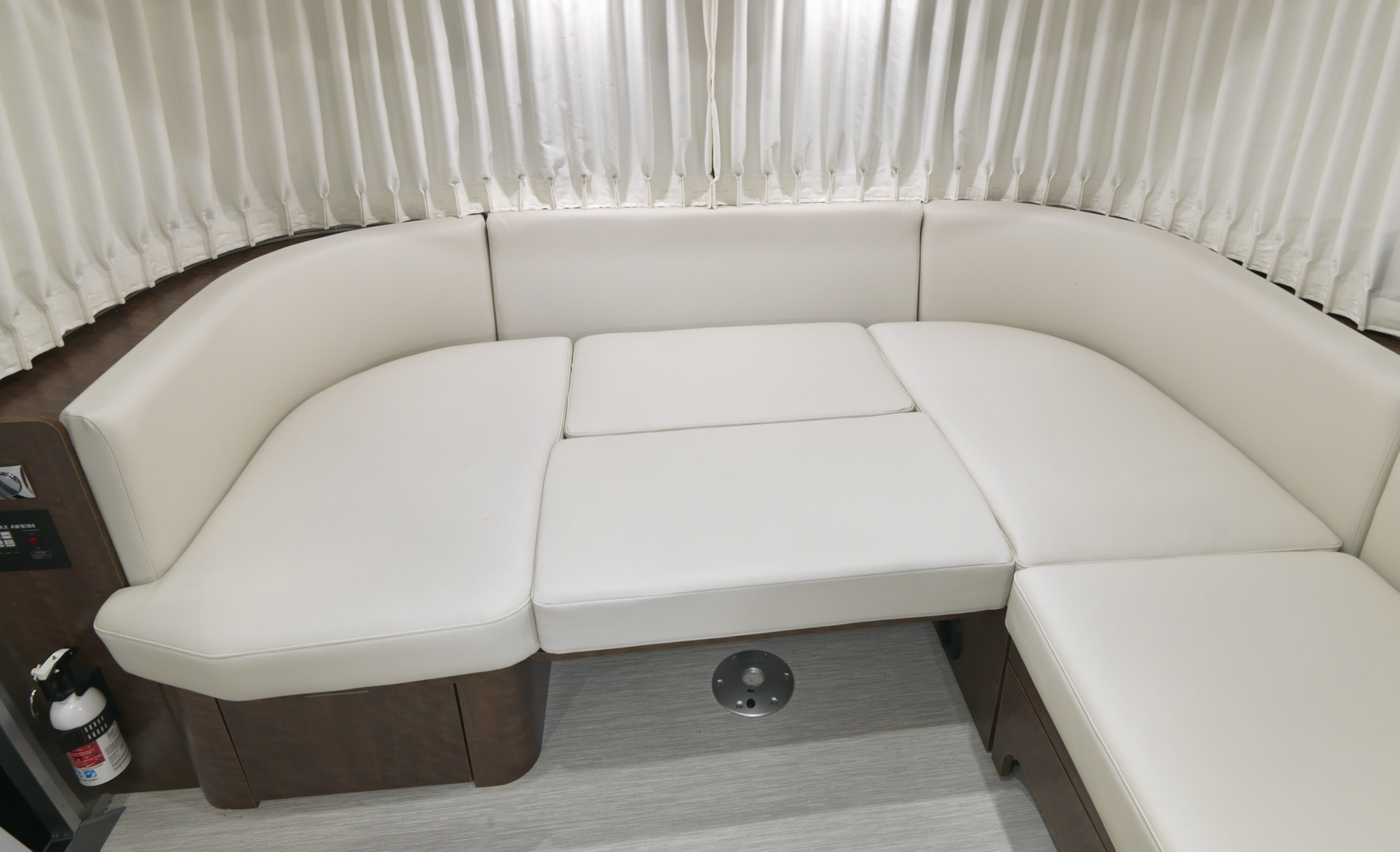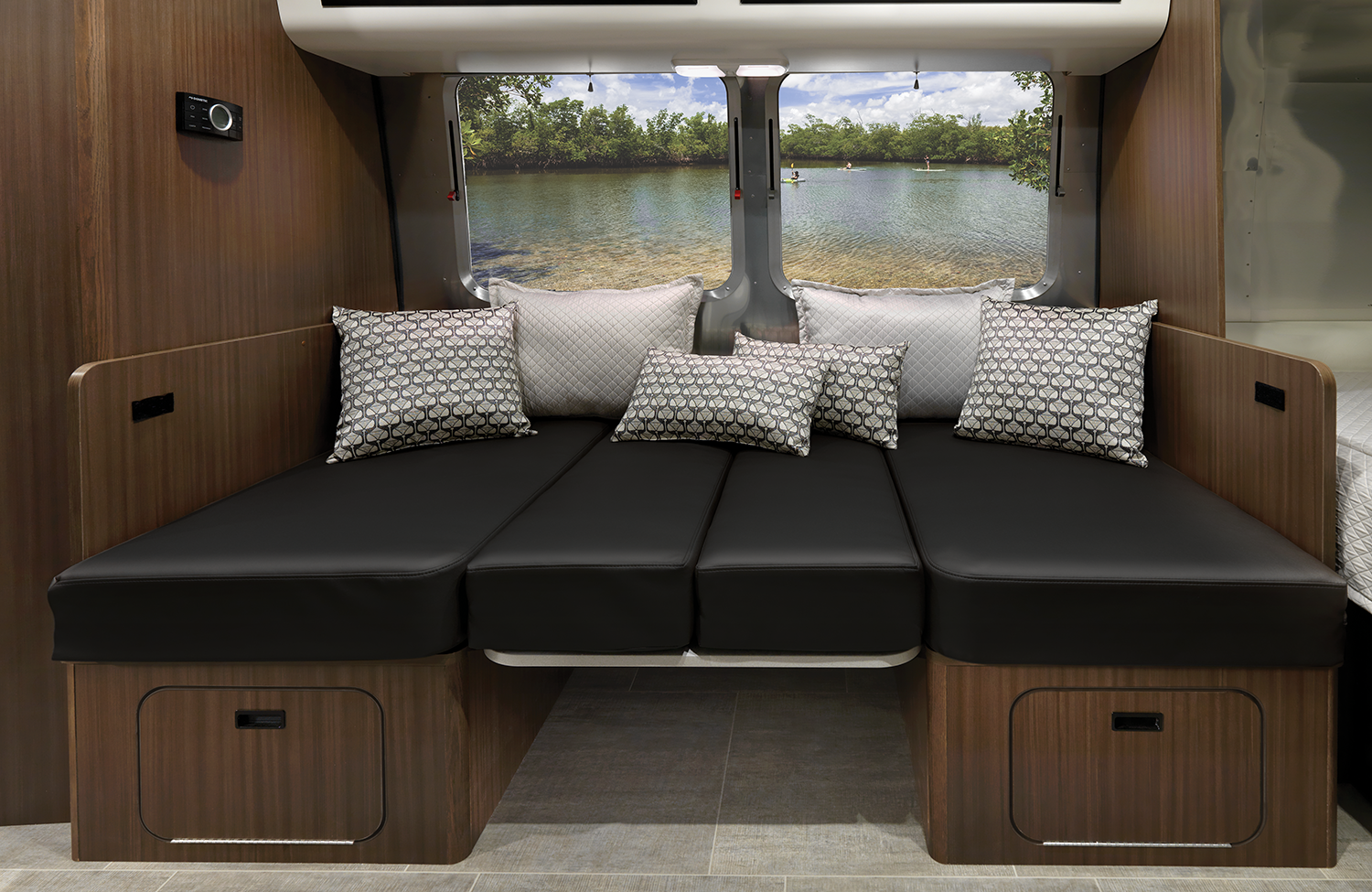 Convertible Lounges
Similarly, the conversion lounges can accommodate sleeping options that are considered when identifying the maximum number of sleeping positions.
The following two photos represent a maximum of 4 sleeping positions.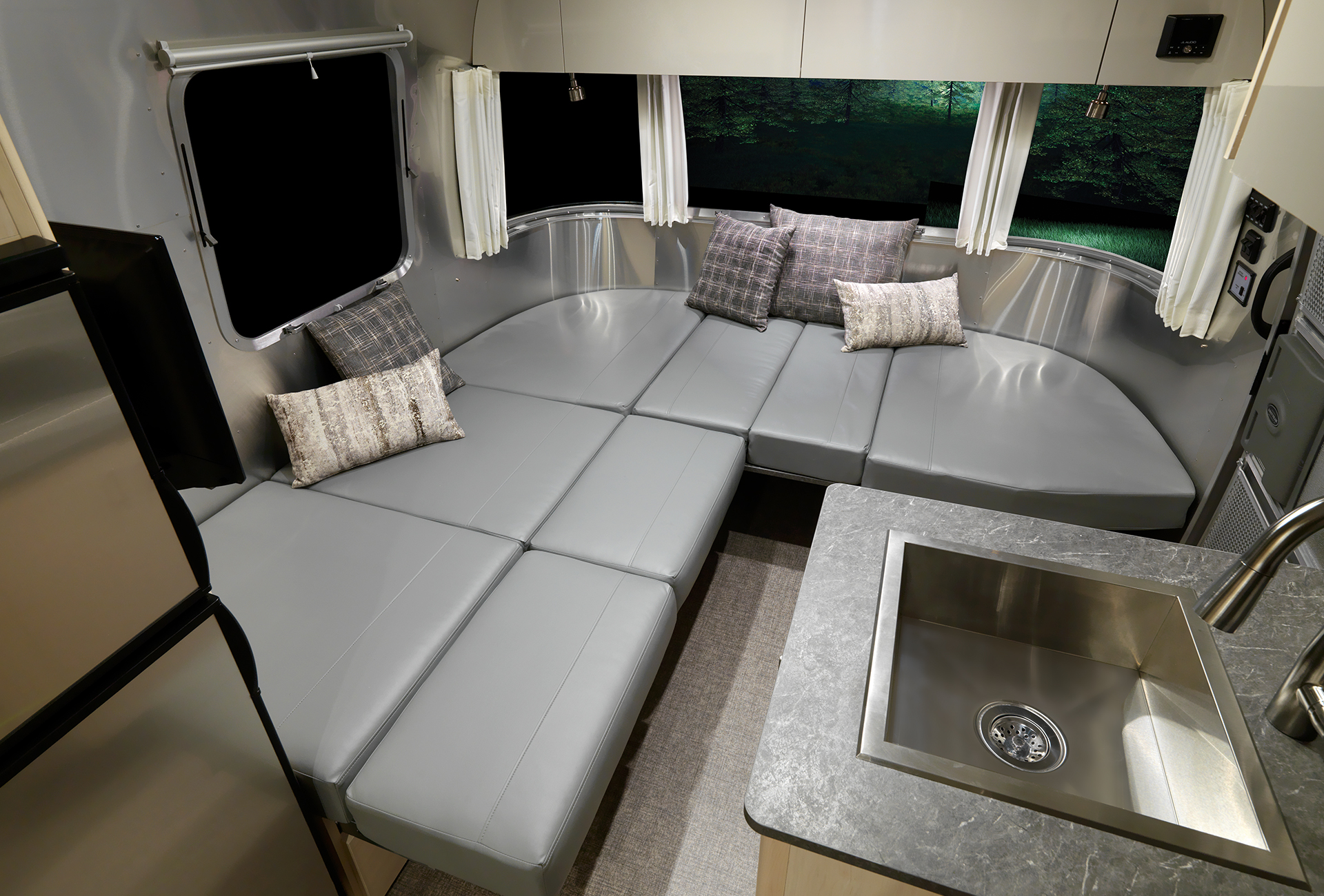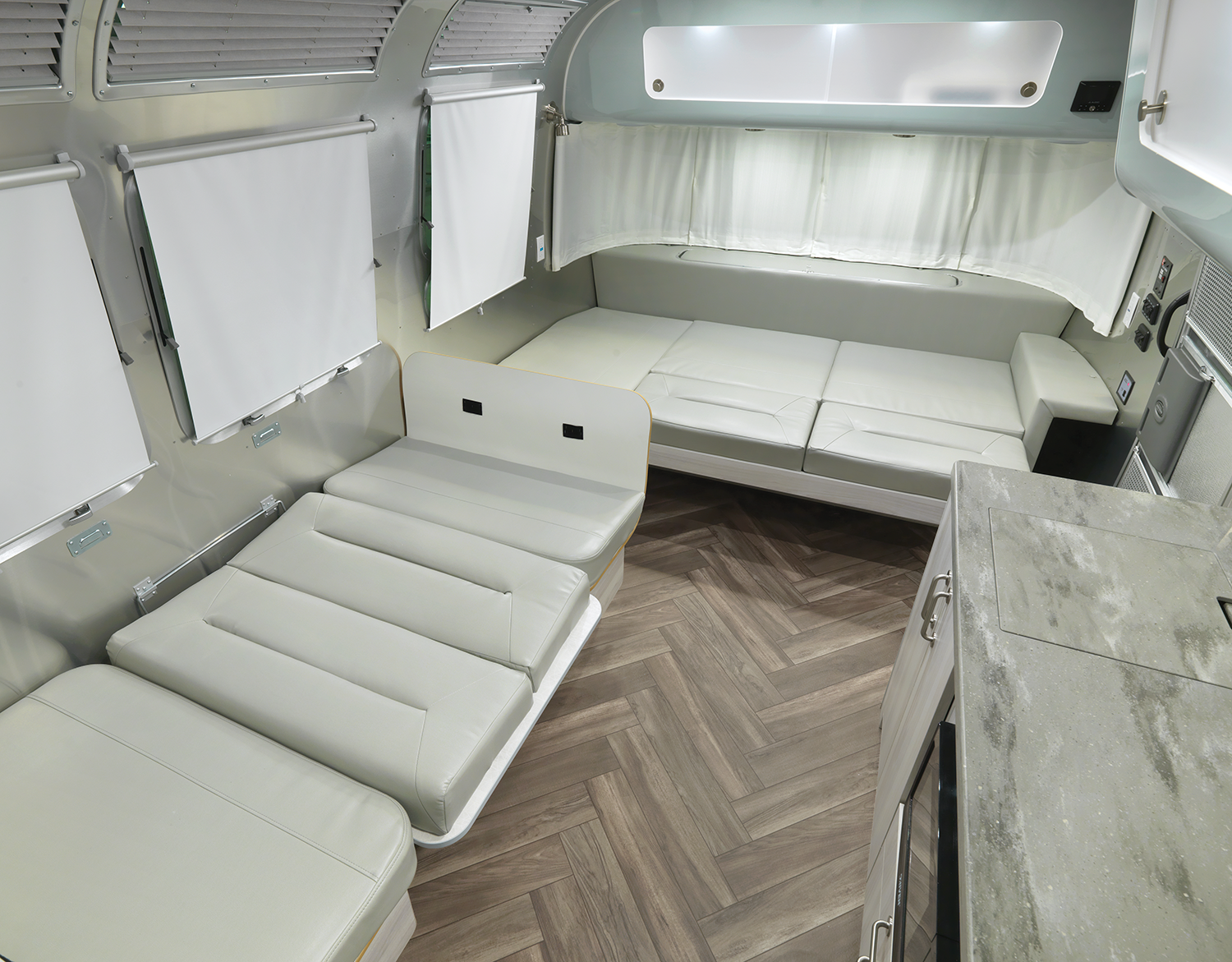 Lounges and Sofas that Do Not Convert
Not all lounges or sofas convert into additional sleeping space. This means they can only accommodate sleeping space for 1 person at a time.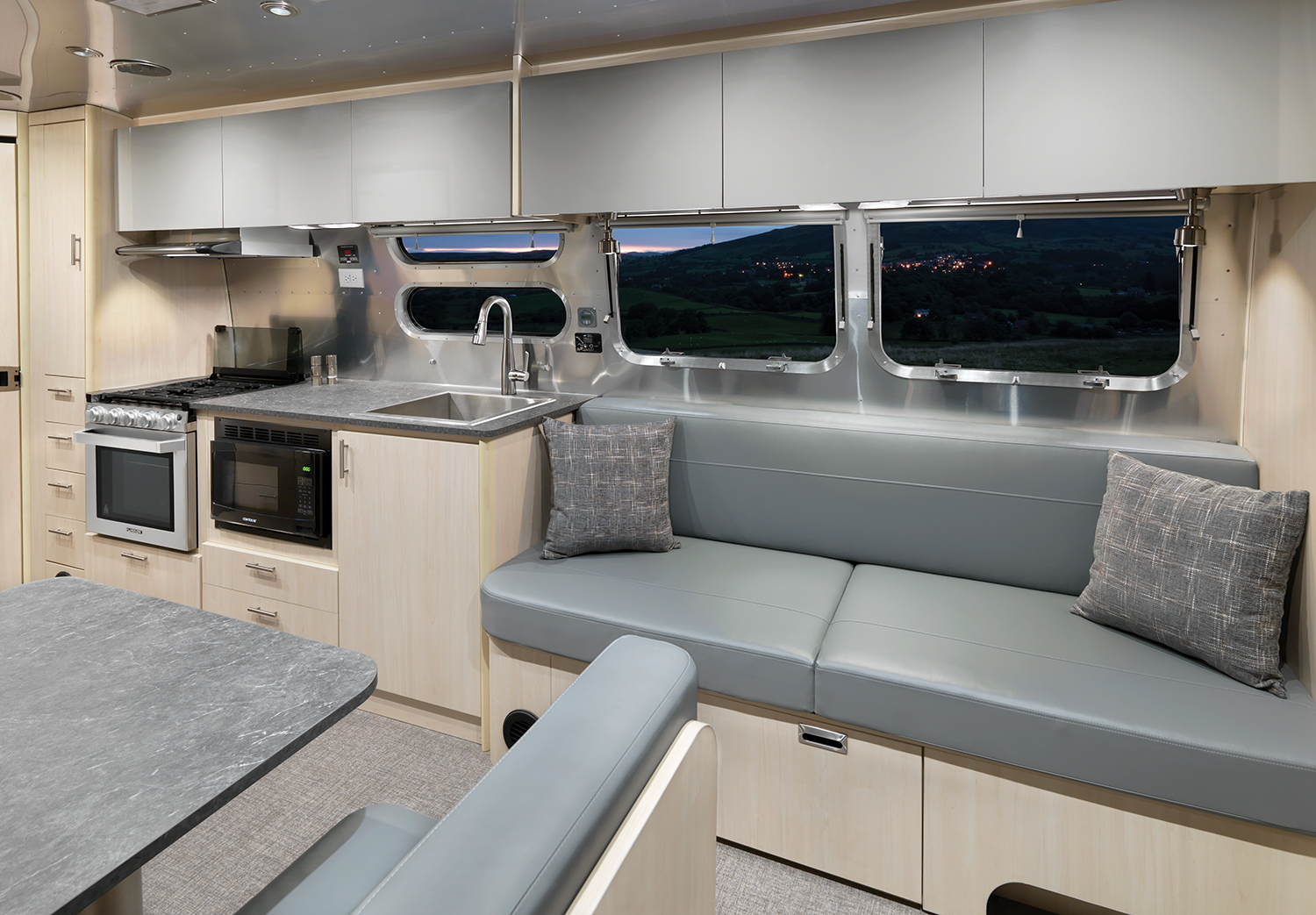 A lounge seat/bed that doesn't convert as shown in the Flying Cloud 30FB.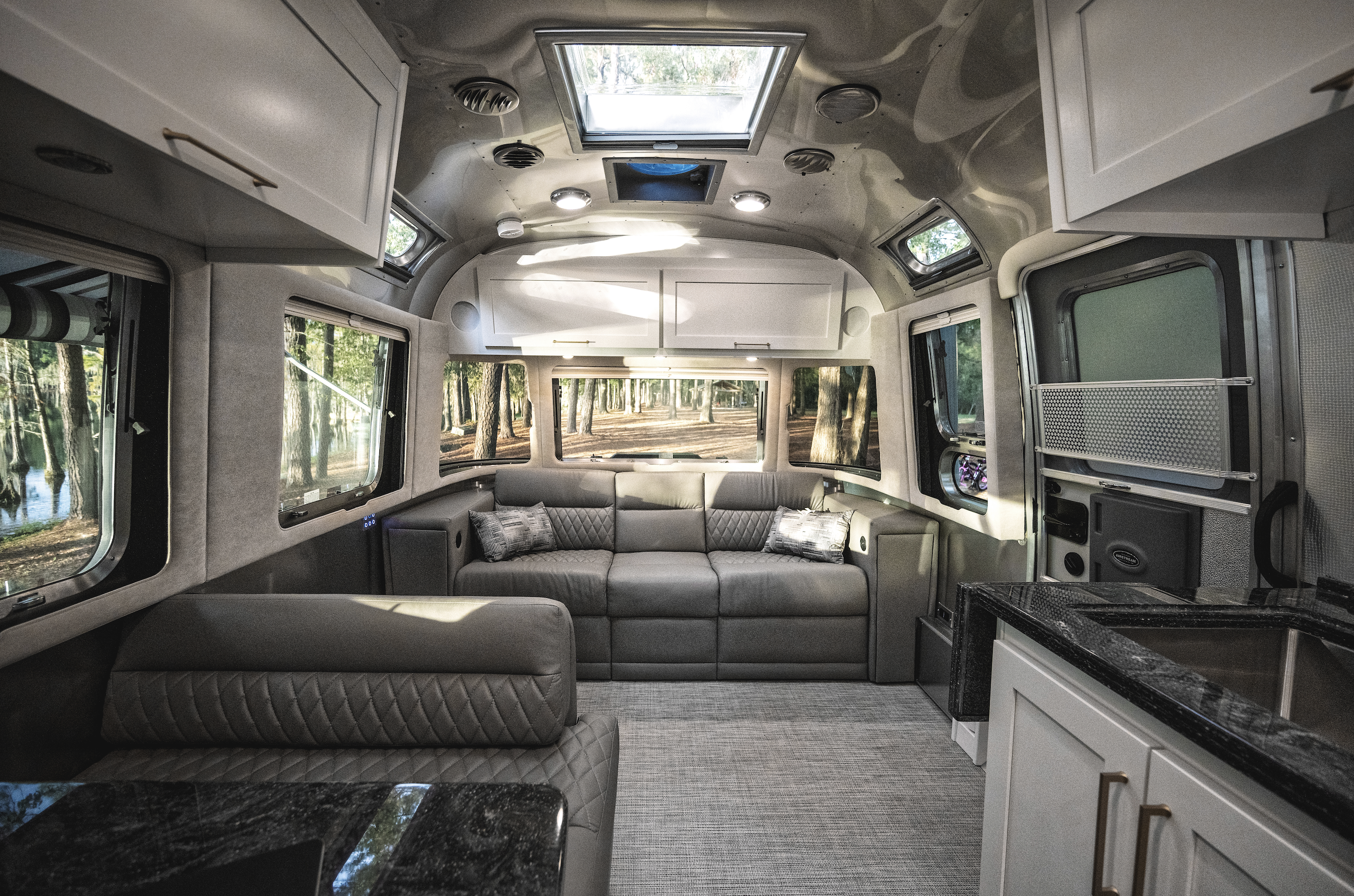 The powered sofa found in the Classic models doesn't convert and offers a sleeping position for 1 person.
Corner Beds + Corner Bunks
Floor plans such as the 19CB, 23CB, and 30FB (Flying Cloud) come with a bed nestled in the corner of the rear end cap and some even have an option to add a bunk bed to create another sleeping position (or a storage rack).
Corner Bed = 2 people
Corner Bunk = 1 person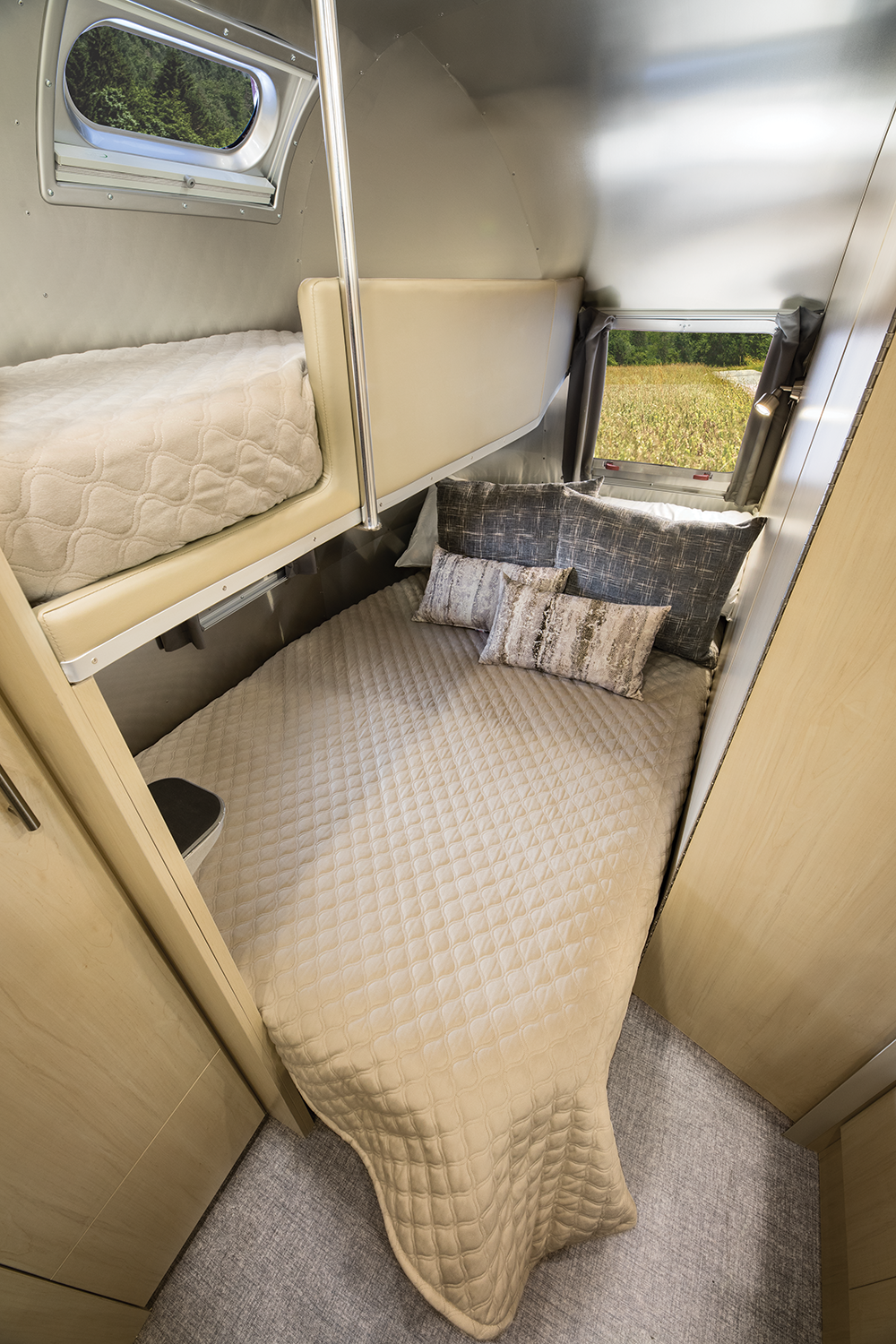 Front Bunk Bed
The Flying Cloud and International 25FB and 27FB floor plans have the option to add a front bunk in the master bedroom. This popular optional features creates space for 1 additional sleeping position and is available for both queen and twin bed configurations.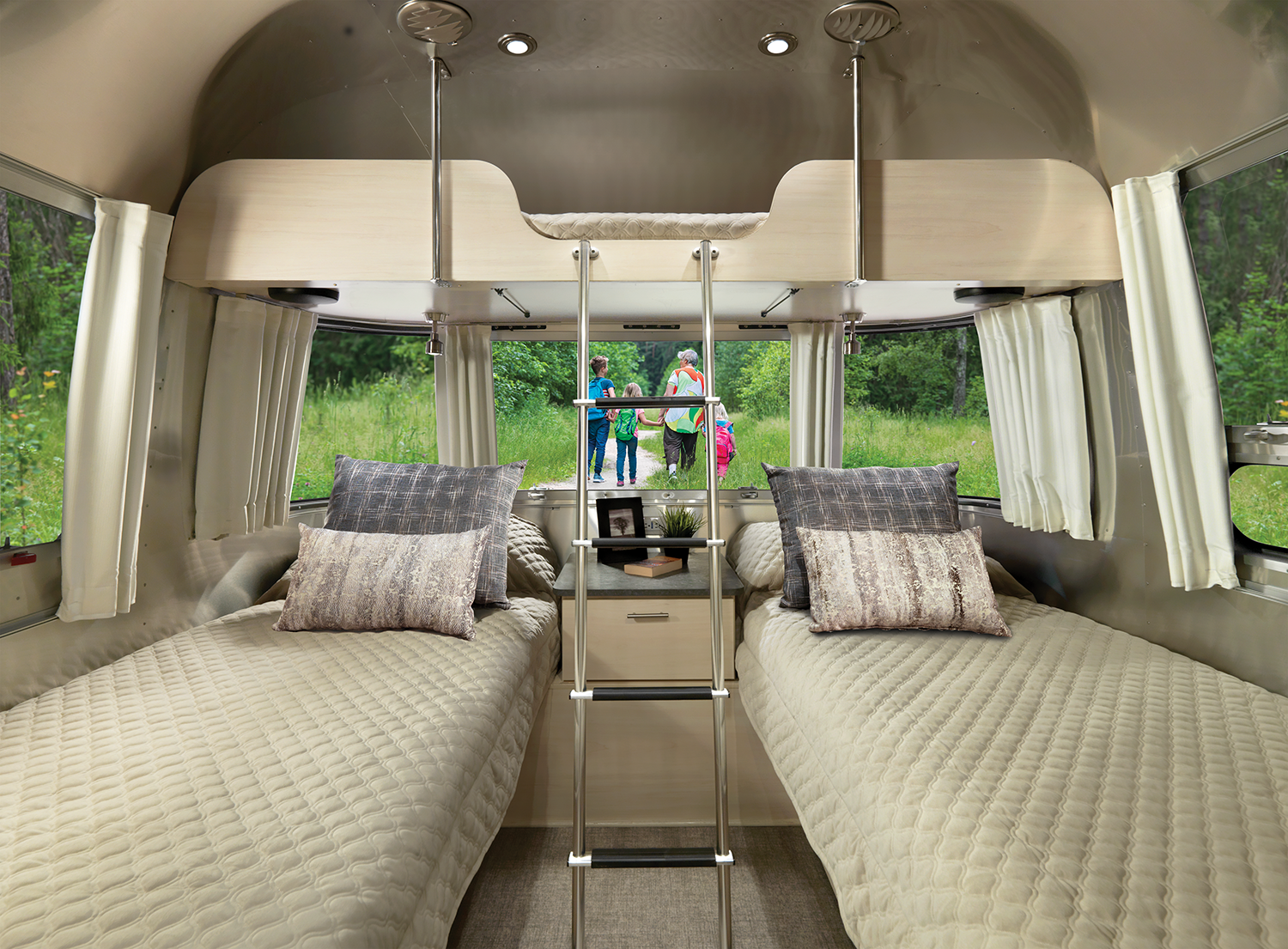 The Airstream travel trailer with the most sleeping positions is the Flying Cloud 30FB Bunk which has space for up to 8 people. Because this floor plan includes the bunk as standard equipment (not an optional feature), it is included in the max sleeping capacity.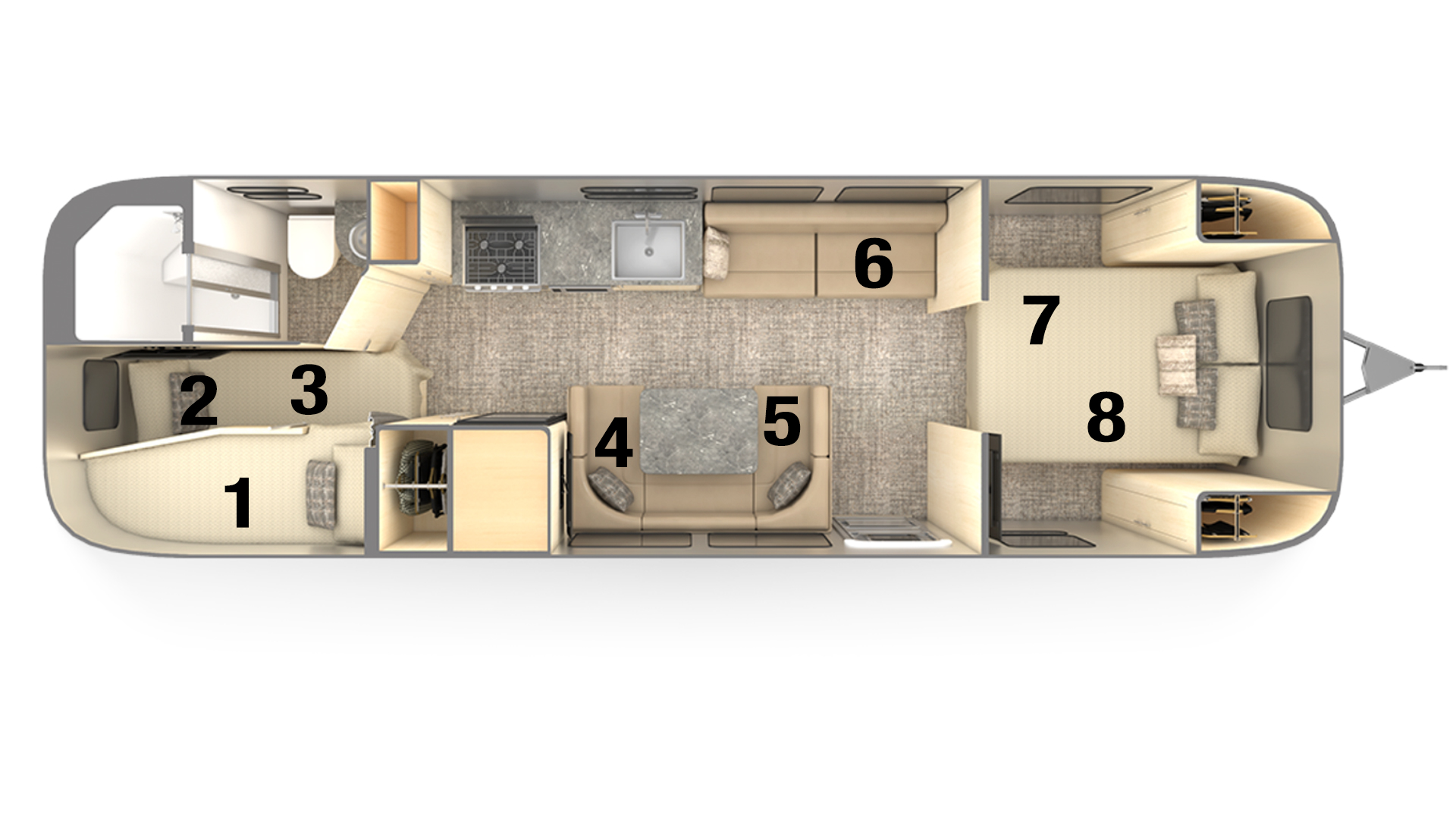 Front Master = 2 people
Non-converting lounge = 1 person
Convertible U-Shaped Dinette = 2 people
Corner Bed = 2 people
Corner Bunk = 1 person