Wood flooring is an RV industry standard and has served Airstream for nearly 90 years – as well as the home building industry where it's been used even longer. Up until Airstream moved towable production into the new manufacturing facility, all traditional travel trailers featured ⅝-inch tongue and groove wood floor.
The wood was exposure grade 1 plywood with water boiled proof (WBP) type glue and a 3/16" layer of Flexfoil™ was added for extra insulation directly beneath the wood. To further protect the structure from the outdoor elements, the flooring perimeter was thoroughly coated with an anti-wicking agent which met our rigorous quality standards and was also a vast improvement from previous versions of the wood flooring that Airstream offered.
The Transition to Composite Flooring
After thoroughly exploring the options, Airstream officially made the transition away from wood and shifted into installing seamless composite flooring. This innovative and industry-leading flooring material is now a standard feature on all Airstream travel trailers.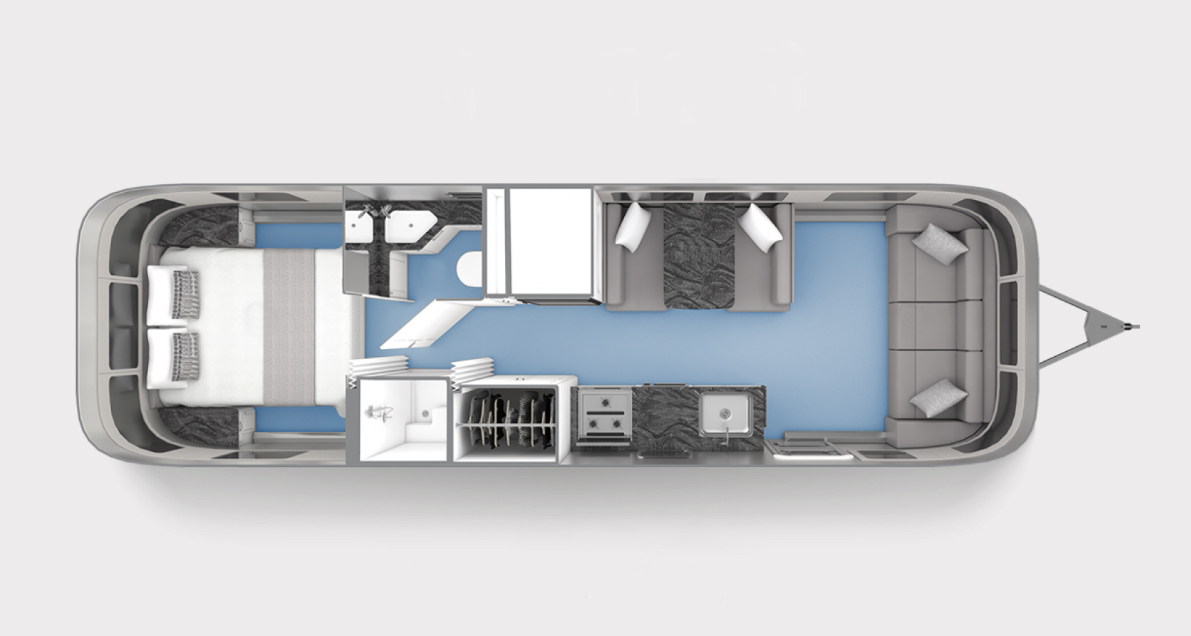 What is composite flooring?
Airstream travel trailers are built with TransCore™– a proprietary composite formed from waterproof, inert recycled glass and polypropylene. Developed by Ridge Corporation, TransCore™is a state-of-the-art composite engineered for firmness under foot, strength, and screw retention. Ridge's manufacturing process utilizes heat bonding instead of adhesives, which results in all the layers fusing together in a complete, single piece without bonding lines and is manufactured exclusively for Airstream.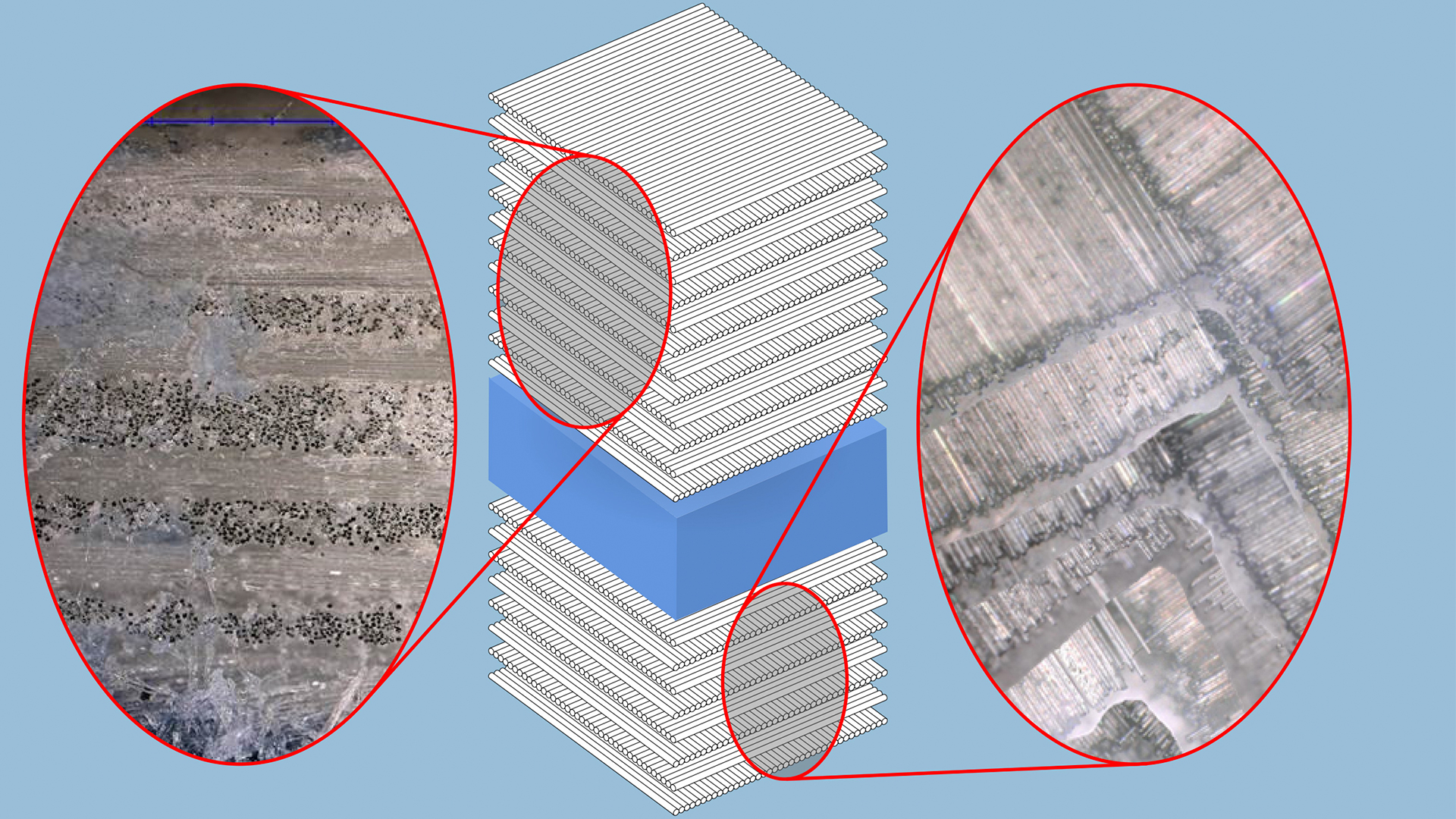 With a center closed cell foam and finely placed unidirectional fibers at 0° and 90°, the composite material includes multiple layers across the entire one-piece construction.
This new flooring not only exceeds Airstream quality standards for being long-lasting and impervious to water, it's another major step toward Airstream's goal of instituting more environmentally-friendly practices. The recyclable material is safe, durable, and meets a variety of quality standards.
What are the benefits of composite flooring?
The flooring is a single piece and is routed specifically for each individual travel trailer floor plan.

The material is 100% waterproof

It's a thermally-bonded composite made from unidirectional, continuous fiberglass substrate and fused to polypropylene core material (no bonding layers)

The glass layers are fused to a closed cell foam

Superior screw retention

The floor material is 100% recyclable

The flooring passes safety measures for the environment and owners

We print location information for screws and parts directly on the material, assisting associates with accuracy and repeatability.
When did Airstream go to the composite floors?
The traditional 'Silver Bullet' travel trailers were transitioned to composite flooring for Model Year 2021. The Basecamp was transitioned beginning at Model Year 2023.
What is the floor of the Airstream made of?
The floor of the Airstream travel trailer is a seamless (single-piece) composite.
Do Airstream floors rot?
No — the Airstream composite flooring is completely waterproof.
Is a composite floor used on the Class B product lineup?
Due to the unique design elements of the Class B touring coaches, these products will retain their existing flooring options which meet our high standards for product quality and longevity.