Learn how to retract and extend the side, rear, and street side manual awnings on an Airstream travel trailer.
The manual awning fully extended as shown on the Bambi travel trailer.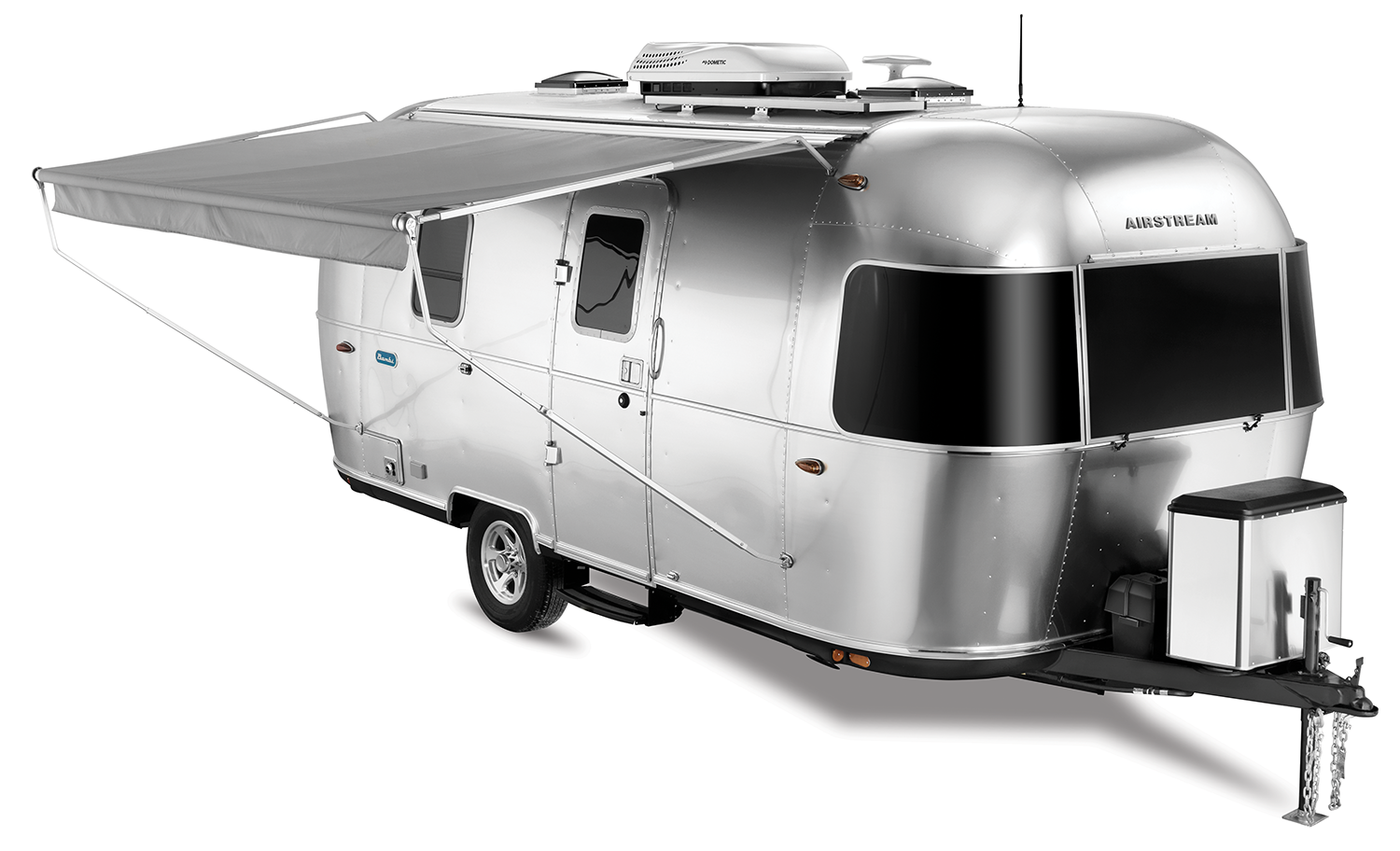 Complete operating instructions have been provided with your awning. Make sure your traveling companion is familiar with the operation of the awning. The awning's primary function is sun protection, therefore, roll up your awning in case of heavy rain, wind, or snow.
To prevent water buildup on the awning during a light rain, position one upper arm lower than the other to create enough of a slope for adequate water runoff. Clear tape is placed between the exterior skin and the awning fabric to prevent the awning fabric from rubbing on the coating, thus wearing through it. Inspect the tape every year or after a long trip. Have it replaced if it begins to wear thin.
Side (Patio) Awning Operation
Rear Window Awning
Window (Street Side) Awning
Looking for instructions on how to operate a powered patio awning? >
Heads Up:
If you are leaving your trailer for long periods or in threatening weather, the awning should be retracted.