The Airstream Basecamp has a main door lock and a deadbolt lock. It is recommended that both locks are secured when traveling.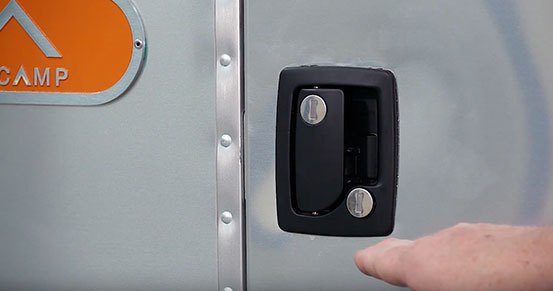 There is a hook located on the of the Basecamp to latch the door in the open position.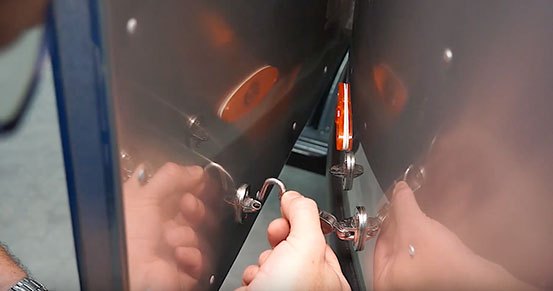 To open the main door entry step, pull the step straight outward and then push down to level it out.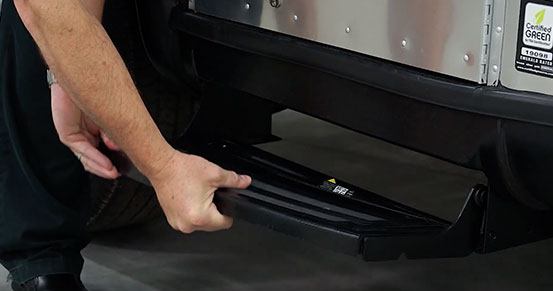 There is a screen door on the Basecamp that slides and latches into place with two magnets.