Learn how to empty out the Airstream Basecamp dump tank with outlets and hoses conveniently located in storage on the exterior of the trailer.
Remove the dump hose from the cylinder storage compartment by removing the cap and pulling out the house.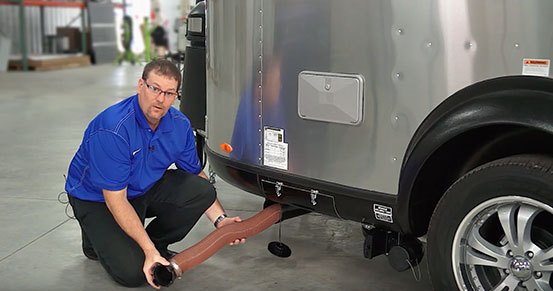 Access the exterior storage compartment by releasing the latches and letting the door swing down.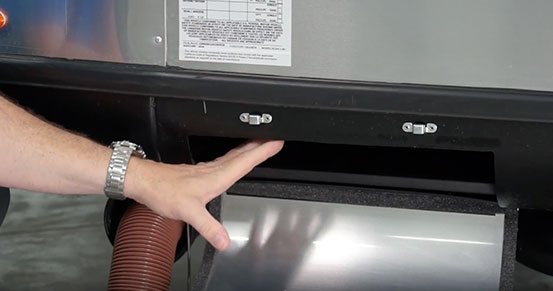 Attach the dump hose by attaching it to the drain valve. Remove the cap by turning it counter-clockwise and then attaching the hose and securing it by rotating it clockwise. This is a combination grey and black tank.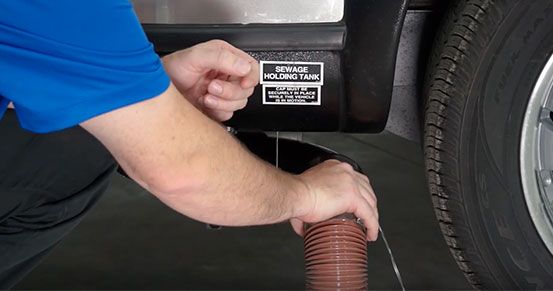 There is an exterior light located right above the drain valve for better visibility at night.