Learn how to operate the roof vent in the Airstream Basecamp.
Turn the knob to raise and lower the lid to your desired height.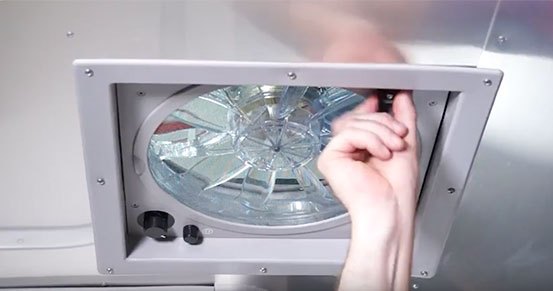 Choose from 5 speeds on the dial to control how fast the blade spins. There is also a dip switch located on the fan that will automatically turn the fan off if you close the lid.