Learn how to use the Airstream Basecamp range top to get cooking on your next adventure.
Lift the cover to reveal the built-in range top which has two burners, two knobs, and a spark ignitor button.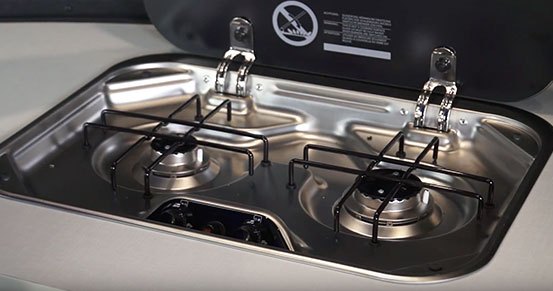 Turn the knob until it says, "light", push the spark ignitor button until the flame appears, and then turn the knob to your desired heat setting.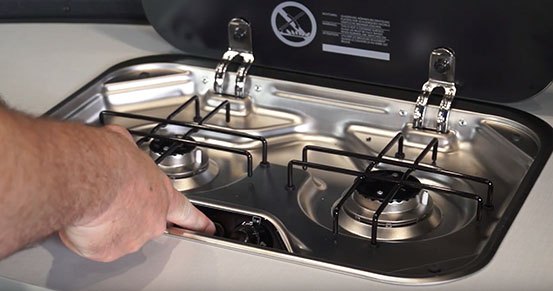 When finished cooking, turn the knobs to the "off" position and let the burners completely cool before lowering the cover to prevent any damages.
Note: Be sure not to use a skillet or pan over 10 inches on range top.