Learn how to use the Airstream Basecamp kitchen sink.
When closed, the built-in sink lid offers more kitchen counter storage space. You will also want to keep the faucet folded down and lid closed while traveling.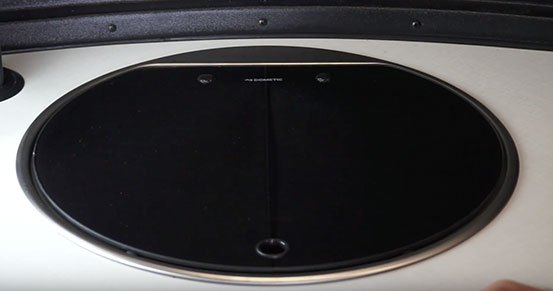 After opening the lid, the faucet is found laying down and needs to be flipped upward to use.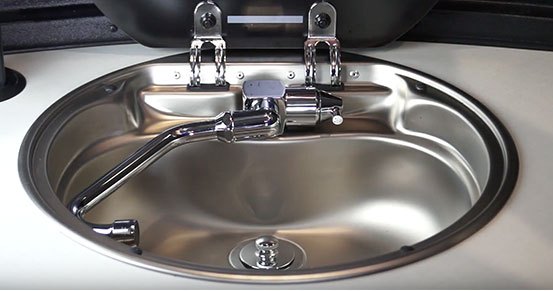 Pull the faucet upward until it stops in an upright position.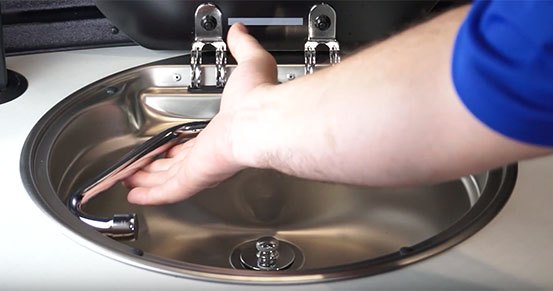 Choose your water temperature by vertically moving the handle.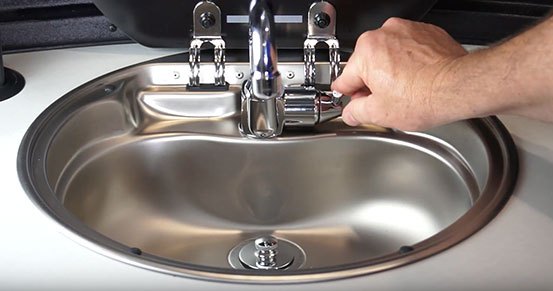 Turn the water on by pushing the sink handle to the right.