Learn how to use the Airstream Basecamp water pump and monitor panel.
The SeeLevel II Tank Monitor panel displays information about the battery voltage (left), fresh water level (middle), and grey/black tank usage levels (right). The information from each tank function is displayed by percentage (0-100%).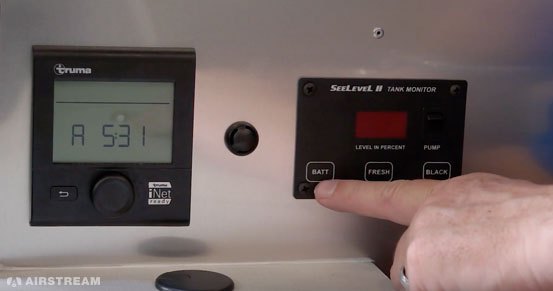 Flip the switch on the top right corner of the display to turn on the fresh water pump.