Watch how to stabilize the Airstream Basecamp.
Use the included stabilizer wrench to turn the jack until the feet are snug on the ground.
Note: this stabilizing system is not used to level the Basecamp, only to keep it from rocking while moving around inside the trailer.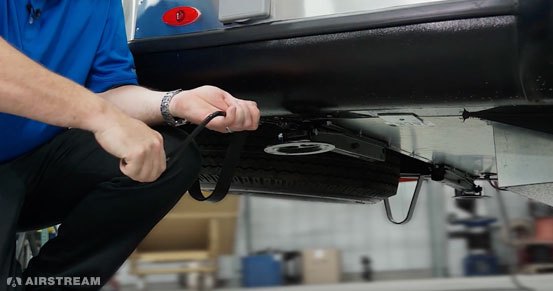 There are two stabilizer jacks on the Basecamp and are both located in the rear of the travel trailer.