Learn where the storage compartments are on the Airstream Basecamp 16.
There are storage space in and under the lounge seating.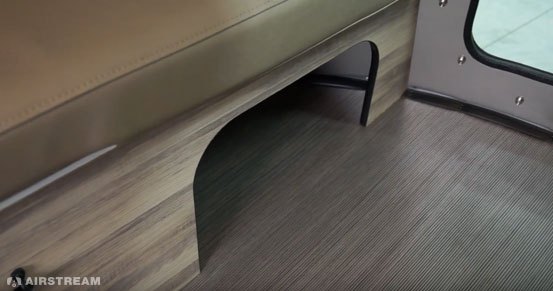 In the front on both sides of the trailer behind glass doors and under the kitchen countertop.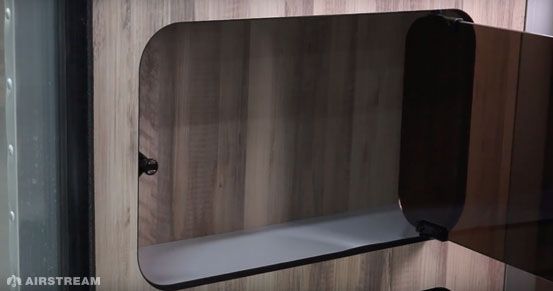 There is a storage compartment on the outside of the trailer for hoses and other outdoor equipment.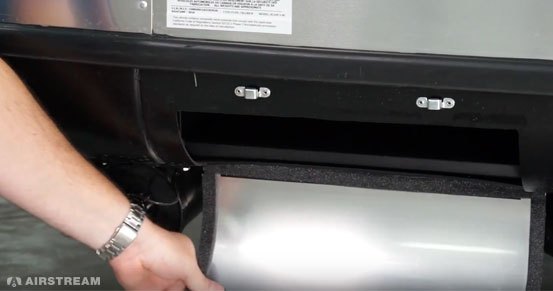 There are also interior overhead storage racks above the kitchen counter and in the rear above the convertible lounge.