Watch the video to learn how to drain the fresh water tank on the Airstream Basecamp.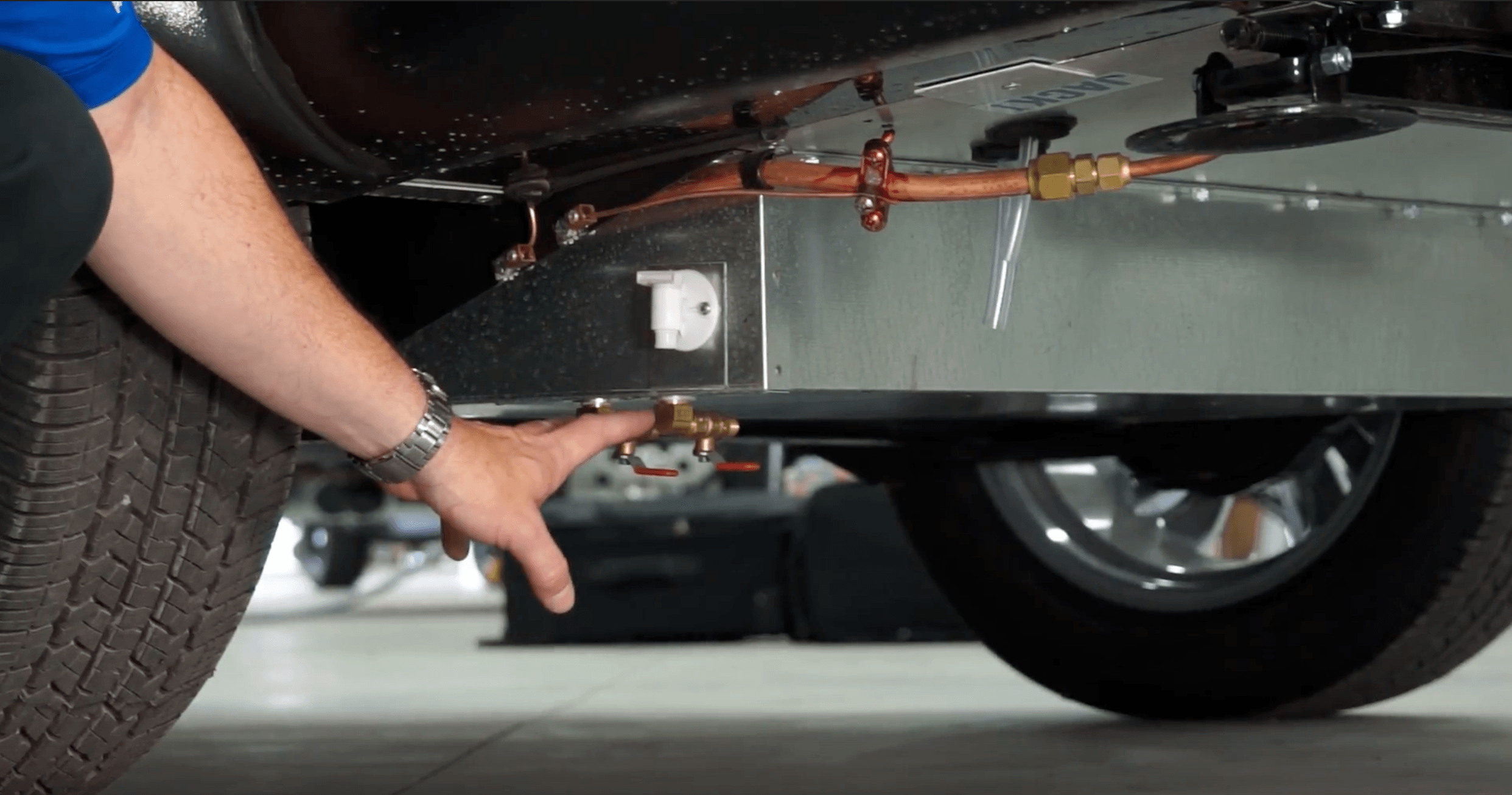 12-volt heat pads are installed with the fresh and black/gray water tanks. These pads are individually switched, located at the bottom of the roadside cabinet beside the refrigerator, which allows the saving of battery power in freezing temperatures. RV antifreeze may be used to protect the black/gray tank.
When the outside temperature is near freezing, simply switch "ON" the holding tank heaters. Built-in sensors will activate the heat pads when the contents of the tank drops to 44°F. Once the liquid is heated and rises to 64°F the heat pads will automatically deactivate. Switch the power "OFF" when the ambient outside temperature remains above freezing or when the tanks have been emptied.