Learn about the Airstream Basecamp exterior electric outlet, exterior solar panel input port, and location of the battery.
While the Basecamp is in storage, make sure the battery disconnect switch is in the "off" position. When in use (plugged in or using the solar battery chargers), be sure to turn it to the "on" position to get full power and keep the battery voltage up.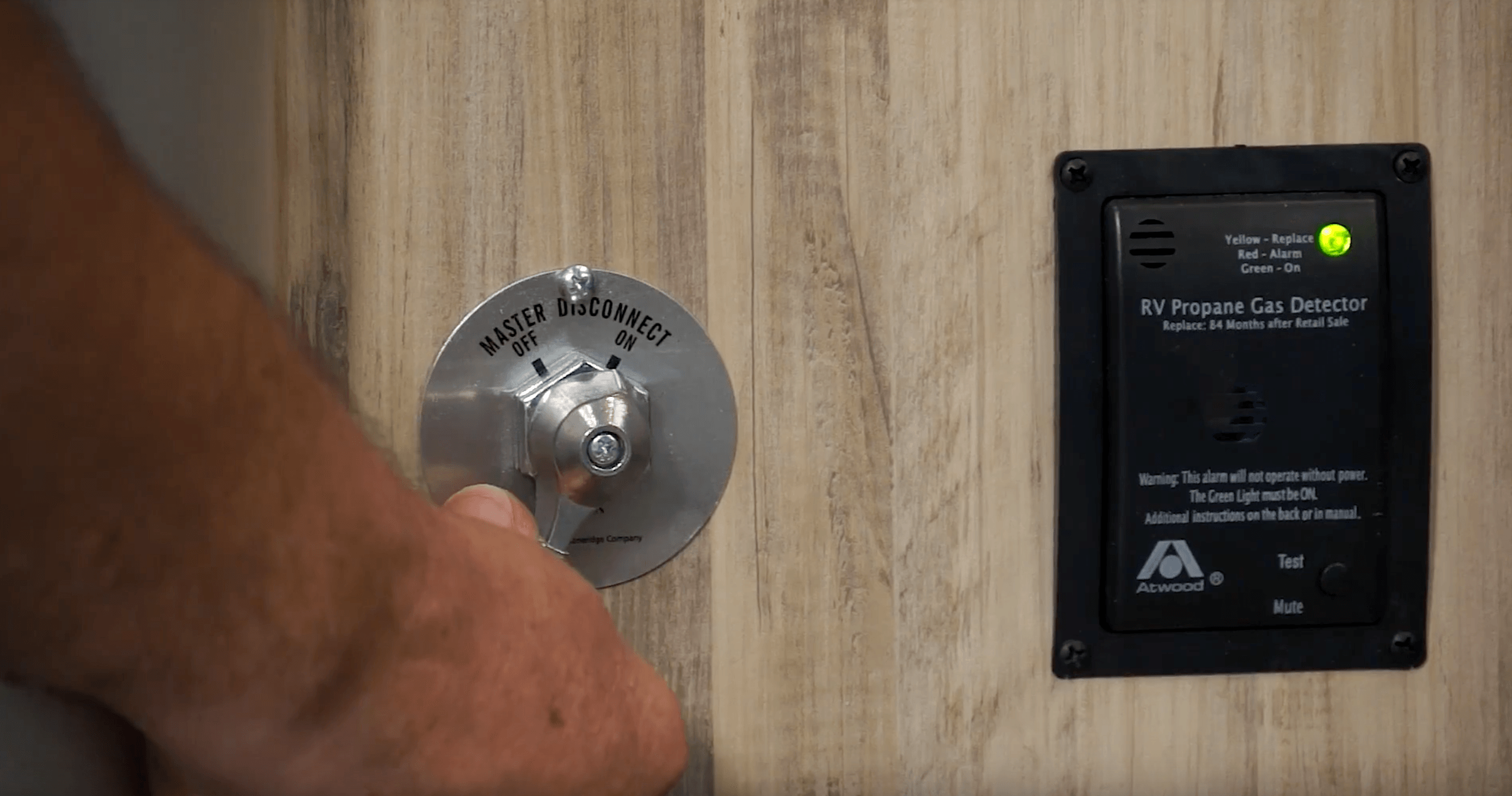 Going off the grid? The Basecamp has a plug on the front of the trailer to hook up solar panels. Connect the cable directly to the trailer and keep your batteries charged.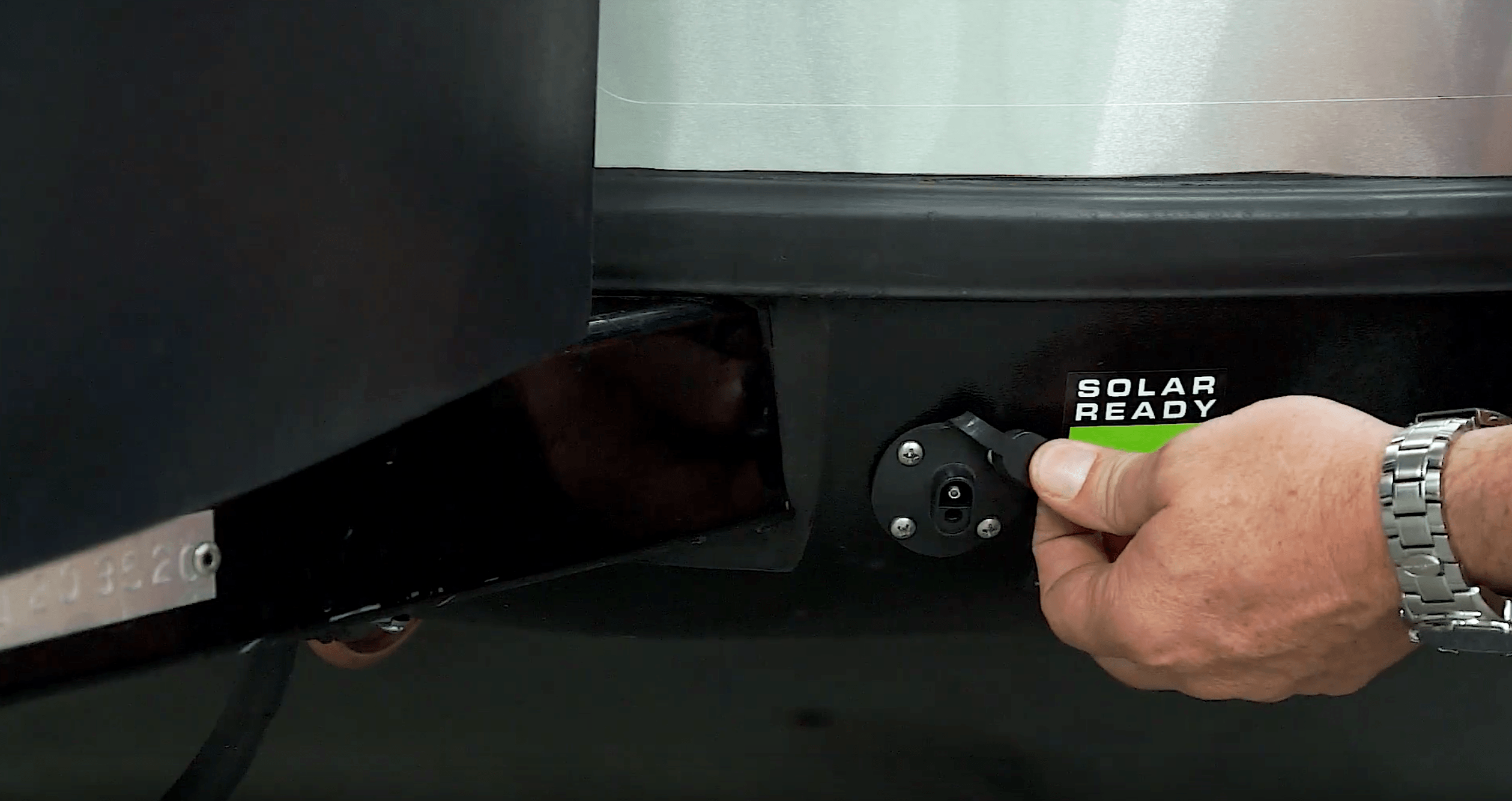 Flip up the cover on the side of the Basecamp to reveal a 110V outlet that is GFCI protected.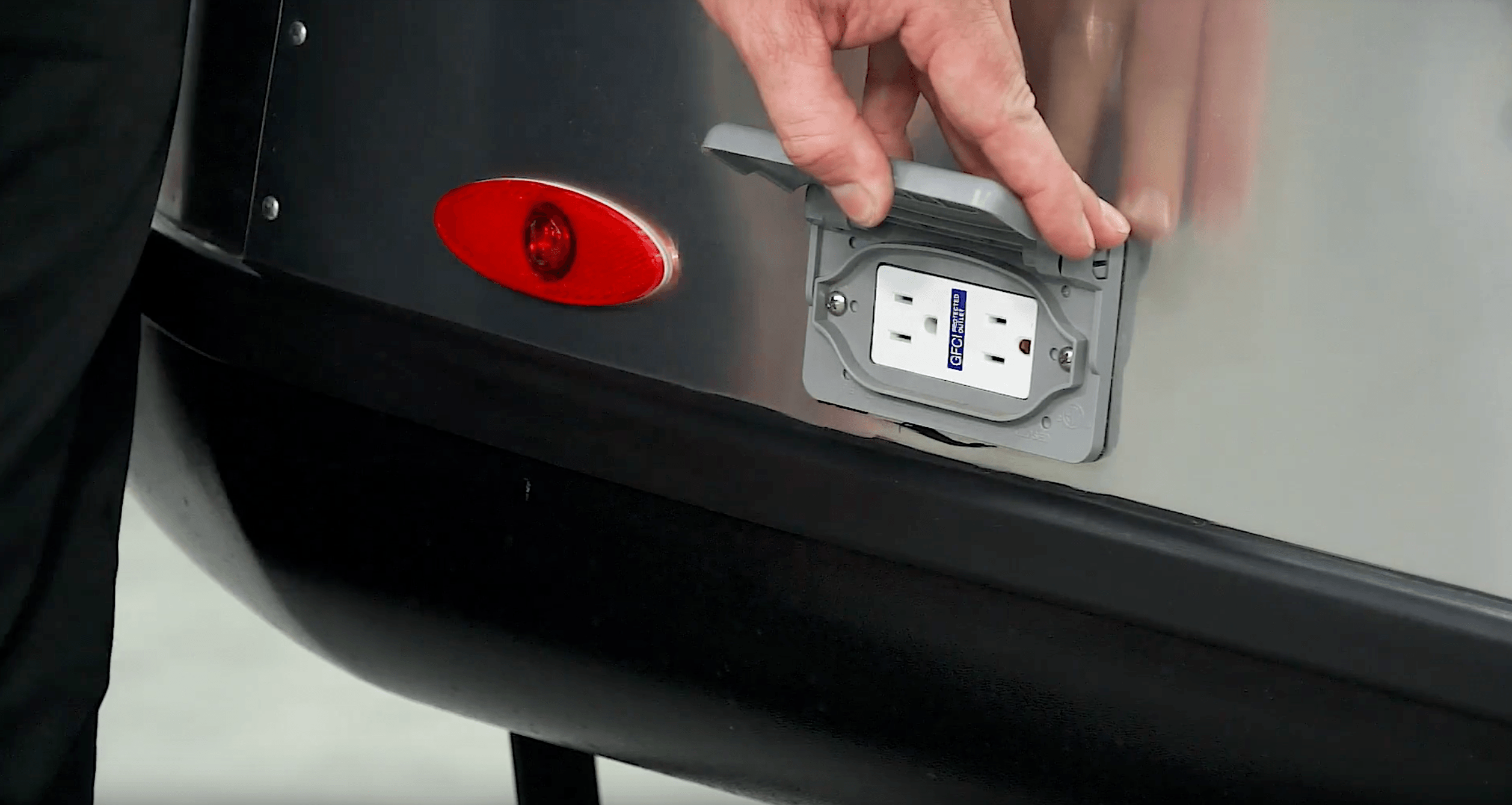 Where is the Basecamp battery?
The Basecamp battery is located under the panels in the front left storage compartment.
See more how-to videos and walkthroughs for both Airstream Travel Trailers and Touring Coaches. Click the button below to search the how-to archive.
Solar System
Airstream utilizes Zamp solar panels and a Sun Explorer Charger Controller/Display System. Cut the cord to expensive daily shore power hook-ups with the 12-volt solar charging system. Ensuring the panels are clean, not partially shaded by trees or other interference will promote solar charging. The Sunexplorer charge control performs these basic functions:
1. It senses when the battery is fully charged and disconnects the charge current to avoid overcharging the battery.
2. It resumes charging the battery when the battery voltage has dropped sufficiently to accept additional charge current.
3. It checks the availability of charge current, by cycling the relay every 4 minutes. If there is insufficient charge current available, it's internal relay will disconnect the battery to prevent discharge through the solar panels at night.
Three different colored LED's indicate the status of the battery charge. Green = Full, Yellow = Partial, blinking Orange = low. When orange LED is blinking, due to low voltage, both the green and yellow LEDs will be dimly lit. Manuals on their use are included with the Airstream owner's packet.
For those units manufactured without the solar panel option, a 3-port plug-in has been pre-wired on the roof. This port allows for roof mounted solar panels to be installed after manufacturing without the need for running wires. A single port has also been pre-wired in the front of the unit near the battery box. This port is a quick plug-in for a portable solar charging kit. These ports are designed for solar panels added after manufacturing.