Learn about the Airstream Basecamp 16 wet bath (combination shower/bathroom).
On the inside of the wet bath door, there are two locks located in each corner.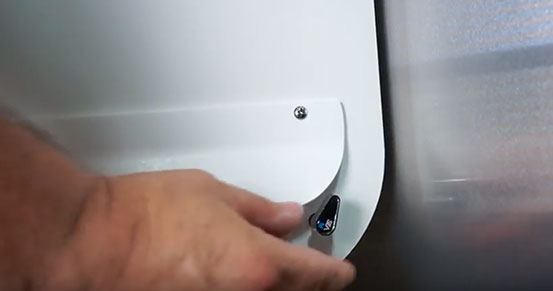 Pass the shower head to the outside of the Basecamp through the exterior slot to wash off and keep your equipment clean.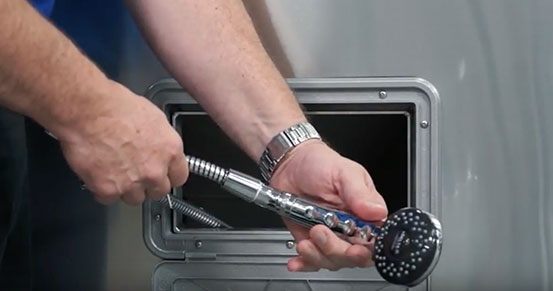 Air dry your wet clothing with the built in clothesline accessory. Pull the clothesline wire out..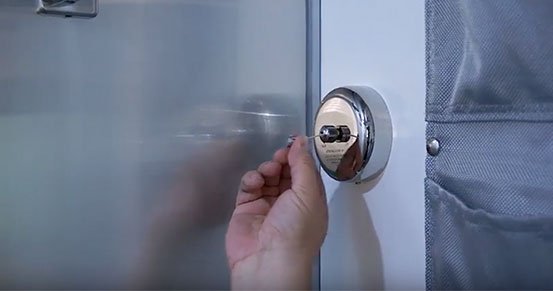 ..and connect it to the latch on the other side.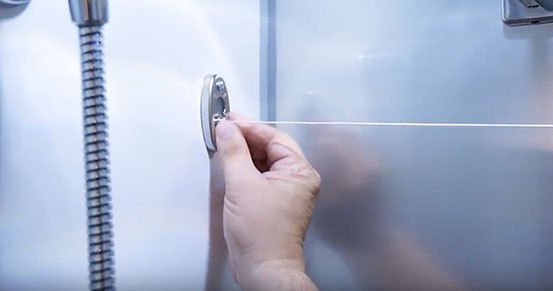 Conveniently flush the wet bath toilet with your foot.