Learn how to set up the table in the Airstream Basecamp.
Lift the lid on the seat and find the table leg in the convenient storage bin. Remove one of the two longer legs from the clamps.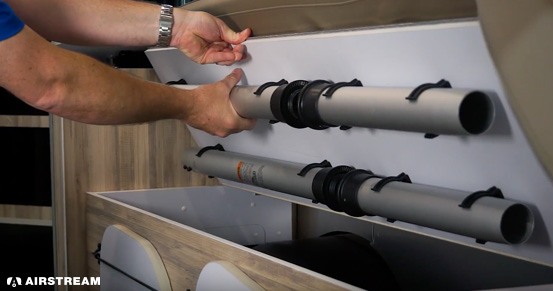 Line up the threads on the bottom of the leg with the threads on the floor socket and twist in a clockwise direction.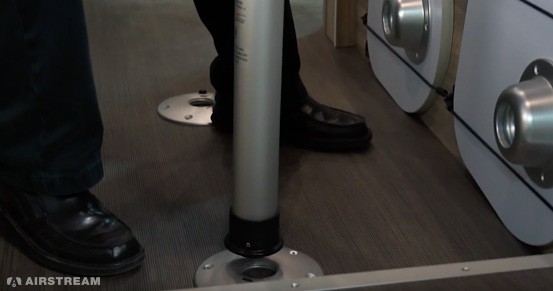 The leg is fully tightened when you can hear a clicking sound when turning.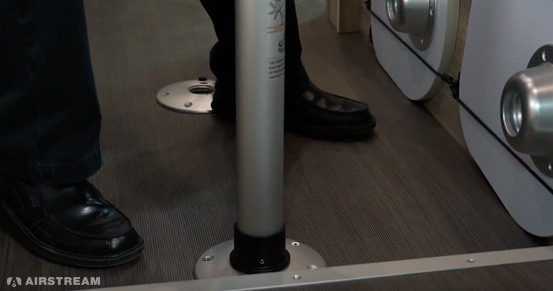 Remove one of the tabletops from the elastic storage bands on the side of the seating.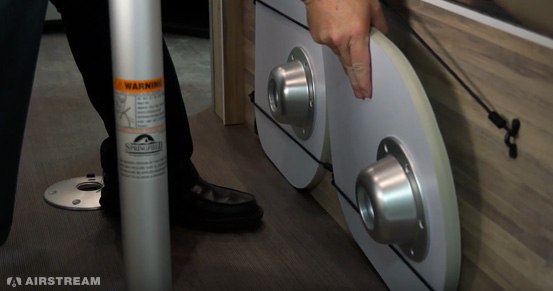 Set the tabletop directly on top of the table leg to connect the two parts.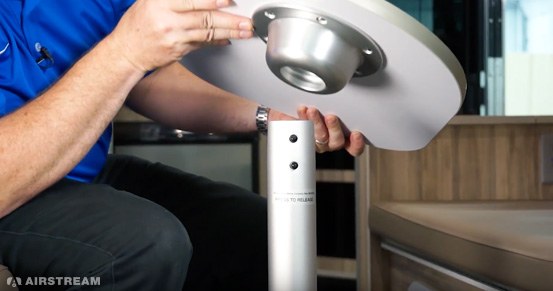 Once, the tabletop has been set on the leg, push in the bottom black pin to allow the tabletop to slide down and fasten into place. To release, press the same bottom button.