Watch how to convert the Airstream Basecamp table to a bed. Seamlessly transform your sitting space to comfortable sleeping space in a matter of minutes.
Remove the tabletops from the table legs by pressing the bottom button and lifting on the tabletop.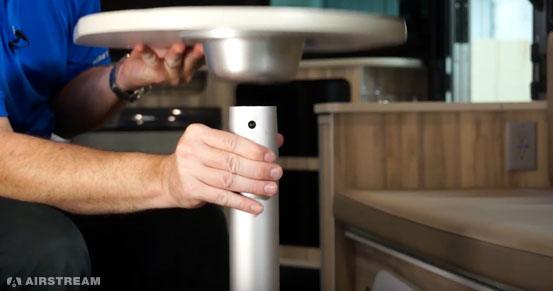 Push in on the release button and unscrew the table legs.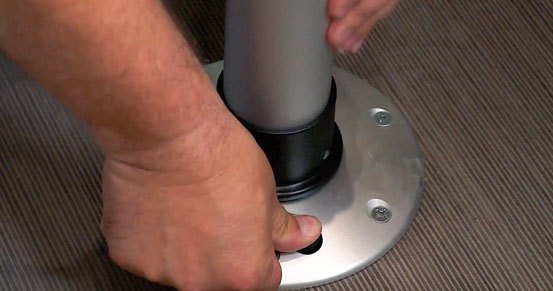 Lift up on the storage compartment and place the taller table legs back in their mounts and remove the two shorter legs.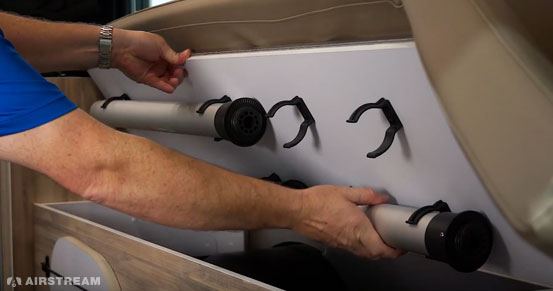 Line up the shorter bed legs with the floor sockets and tighten until it clicks and is snug.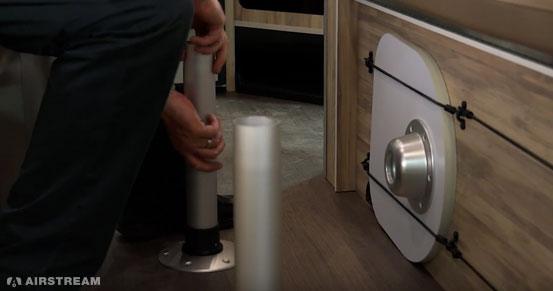 Install the tabletops on both of the short bed legs.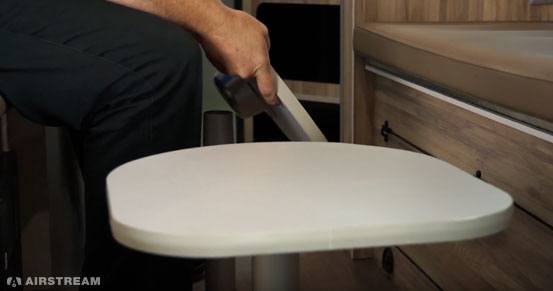 Unzip the over-head storage and remove the other two supports for the bed.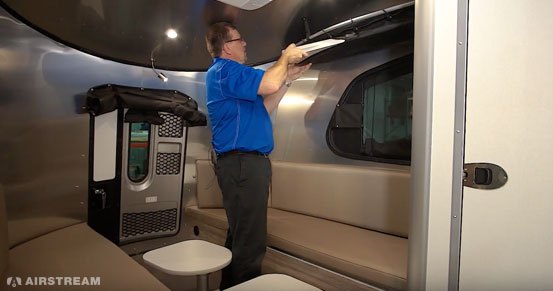 Place the additional supports in the notches at the rear of the bed near the door.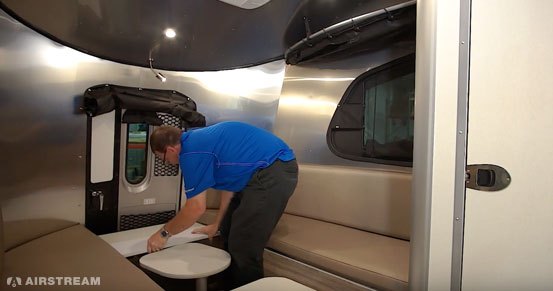 Slide the cushions out of the way to reveal a hinged support that flips out onto the tabletops and then replace the cushions to complete the process.