Note: This port is designed for low-pressure appliances and should not be used for anything else.
See more how-to videos and walkthroughs for both Airstream Travel Trailers and Touring Coaches. Click the button below to search the how-to archive.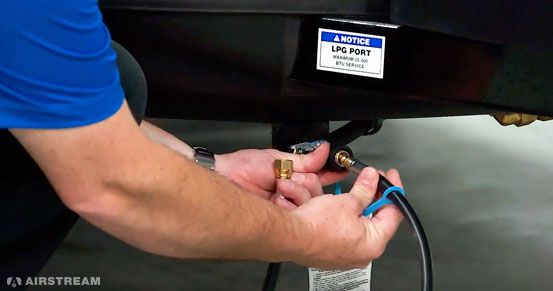 After you insert the hose into the LP port, rotate the valve to turn on the gas.