Watch how to use the rear cargo door shades on the Airstream Basecamp with the door closed or open.
For the times when you have the door closed and want to block out the light, roll down the shade on the rear cargo door over the window and snap it into place.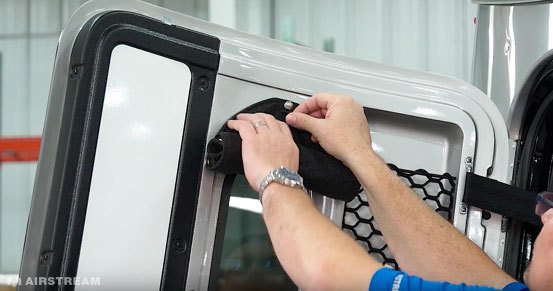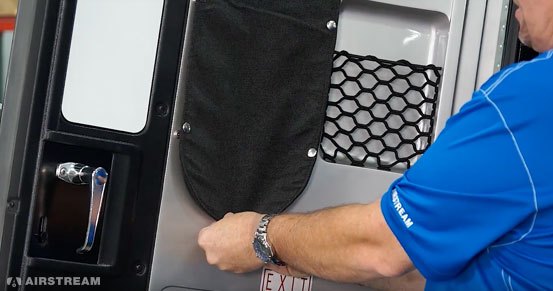 When you have your cargo door open and need some shade, roll the screen downward and snap it into place.