Learn how to turn your Airstream Basecamp propane "on" and "off".
Open the front LP storage by releasing the two fasteners and pushing the lid up.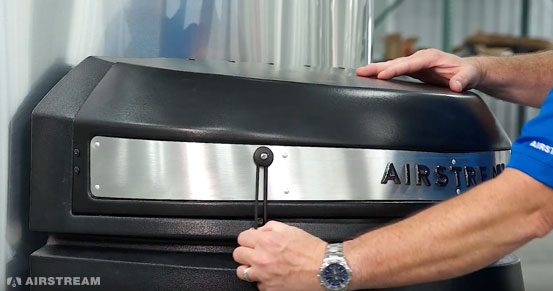 Remove the power cord and stabilizer jack from the storage compartment.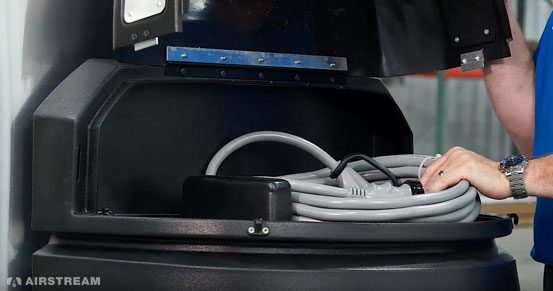 Pull up the tray to reveal the propane tanks.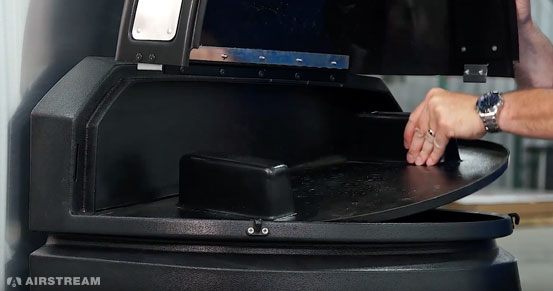 The two 20 lb. LP bottles have a two-stage regulator. To select which tank to use, turn the regulator switch towards that bottle. When it is good on propane, the regulator will show a green light. When the tank is empty, it will show a red light. Rotate the knob back the opposite direction to select the other tank.