Your Zip Dee awning is intended to provide shade.
Your awning can be used in light rain conditions if front or rear is tilted to let water run off. Light winds should not affect awning use.
Heads Up:
If you are leaving your trailer for long periods or in threatening weather, the awning should be retracted.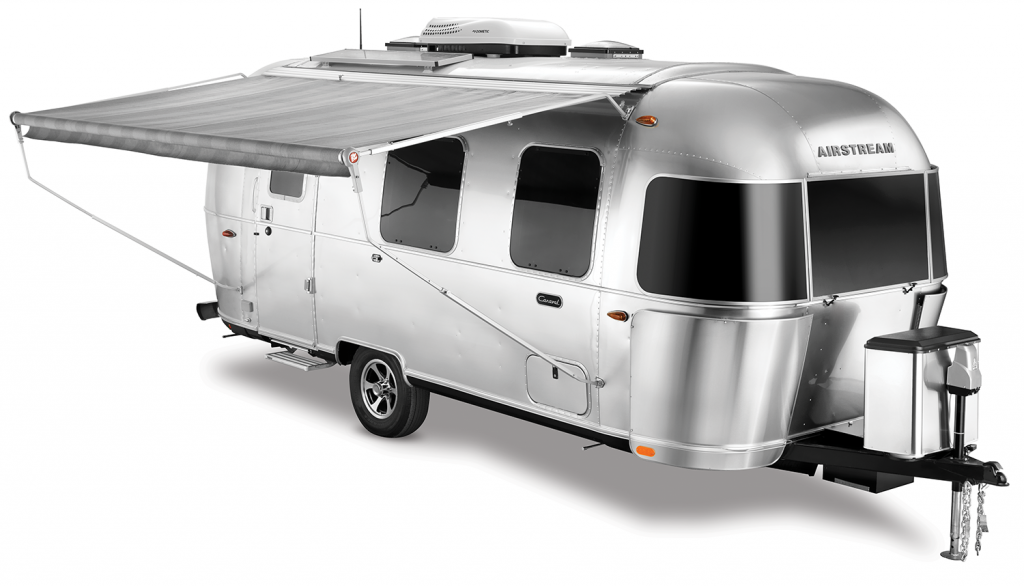 Learn how to manually extend and retract your Airstream awning.